Know your customer, Engage better
Why Enterprise CDP?
With their abundant resources, data giants like Netflix, Amazon, and Facebook are creating highly personalized buying experiences that customers value, at scale, by understanding and remembering their preferences and anticipating their needs. Today, Treasure Data is bringing this sophisticated functionality to businesses everywhere with an enterprise-grade customer data platform (CDP) that provides a unified 360° view of your customers.
Learn More
See what Treasure Data enterprise CDP can do for you
360° customer view
Capture your customer interactions cross-device and online-to-store, build a unified view of customers and deliver premium customer experiences at scale.
Fine-tune your audiences
Create audience segments at levels of granularity previously not possible and use machine learning to improve segmentation over time.
Engage in real time
Use AI/ML-powered insights from an individual's history, preferences and behavior to deliver more targeted offers and better the outcomes that increase sales.
Personalize omnichannel customer experience
Engage customers across multiple channels (phone, web, social media, in store) with personalized offerings based on real-time insights.
Cross-sell and upsell
Improve customer retention by offering AI/ML-powered personalized recommendations that keep customers engaged and buying more AFTER they've made a purchase.
Improve products or services
Better understand customer preferences, prioritize new features or services and test various pricing strategies.
How did Wish.com beat Amazon to become the #1 shopping app in the U.S.?
Wish.com uses Treasure Data to process up to 17 billion* events per day.
Treasure Data empowered Wish.com to quickly test and validate a hypothesis that resulted in an immediate boost in mobile purchases of 7%.
Optimized algorithms drive continuous 2x conversion growth YOY.
Learn more
*That's more than 3X the number of YouTube videos watched per day (5 billion).
Treasure Data industry expertise
Regardless of industry – whether it's retail, eCommerce, or media/entertainment – Treasure Data enterprise CDP can help you better anticipate customer needs so you can create a more holistic customer experience, by unifying first-, second- and third-party data to enhance your sales and marketing efforts.
Automotive
Connect every possible prospect and customer touchpoint – online, offline and more – to tailor unique, relevant and engaging experiences at scale.
Learn More
Retail & CPG
Unify customer and prospect data that is scattered across multiple, siloed systems to personalize interactions, build trust and, ultimately, improve sales performance.
Learn More
Financial Services & Insurance
Empower your teams with regulatory-compliant customer data for client acquisition, engagement, and loyalty.
Learn More
Gaming & Entertainment
Merge real-time user metrics and fine-grained behavioral data from multiple games within a franchise to improve user acquisition, retention and monetization.
Learn More
"The new Customer Data Platform built on Treasure Data is fundamentally changing how we communicate with our customers. Blasting emails to everyone who tried samples or bought a particular product won't lead to customer delight. Detecting a mood swing in each customer and changing the tone of push notifications does."
Kenji Yoshimoto, Chief Analyst for Direct Marketing
Learn More
Treasure Data industry expertise
We believe that all organizations – regardless of size, geography or budget – should have the same access to a unified data platform that tech giants like Netflix and Amazon have developed in-house to provide customers exceptional experiences.
Give your customers a seamless brand experience across all channels with unified business data, intelligently stitched together in real-time and at scale.
With strong roots in the open source community, we have engineered an enterprise-grade customer data platform that will empower the largest, most complex organizations and give them an equal chance to succeed in the fiercely competitive digital world. Our solution not only unifies any type of data – structured or unstructured – it is designed for scale and security, and employs advanced machine learning for fast, actionable insights that help transform and drive growth for your business.
What our customers say on Trust Radius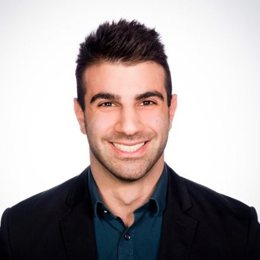 "Treasure Data has allowed us to dig deep into our app events data. It has also allowed us to validate or myth bust speculations that were made about our products before having the ability to look under the hood.TD has absolutely moved us into being a more data centric company."
Digital Analytics Lead, Outcome Health

"Treasure Data solves the most challenging connectivity problems between data acquisition and data formatting to relational databases. It is used all over the organization including developers, analysts and business users."
Software Engineer - Big Data Platform, Wish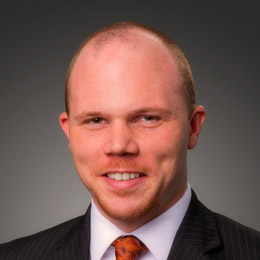 "The biggest business problem that Treasure Data addresses is that it gives us a single platform for data collection and analysis. It lets us fully and easily understand our data."
Chief Digital Officer/SVP, Digital, BPA Worldwide
Talk with our experts
We understand that no two companies operate alike. Our professional services team can help you configure a self-managed solution that meets your budget. Our highly attentive technical support staff is always on hand whenever you need assistance.
Consult an Expert