Access the inaccessible with

Arm Treasure Data

Customer Data Platform
Arm Treasure Data provides a secure Customer Data Platform with all your data, together, wherever you go. Why? Because managing customer data is hard, technical and complex.
Get Started
We make your customer data accessible.
How? By helping you complete a data puzzle across customer data silos on Facebook, Google, Salesforce, Adobe, Twitter, Bing, ensuring:
You'll always have more data to add
The data isn't scattered
The data is kept in original form
The data is stored forever
The data remains uncompromised
The data pieces fit well, together for your business
By supporting capabilities like cross-channel and cross-device orchestration, audience retargeting, site and app personalization, user segmentation, rules and messaging management, advertising and marketing automation, email and notifications triggering, etc., Arm Treasure Data empowers a single marketer to achieve department level ROI results such as increased conversion, reduced churn and improved customer loyalty.
We do this securely, and that's important because it's your customer's personal data.
Arm Treasure Data manages Customer Data for global brands and Fortune 500 enterprises like Mattel, Canon and disruptive startups like Wish.com and Fivestars.
Security is fundamental to them, as Customer Data is often in the form of personally identifiable information (PII), necessitating careful handling to ensure user privacy and data security.
All Your Data, Together, Wherever You Go
For example, we've helped:
Many lighter weight solutions only get you halfway there. And you end up having to purchase a separate data warehousing tool or relying on engineering and IT support when your needs get more complex.
Choosing Arm Treasure Data is like buying a custom tailored suit over one off the rack. You can certainly make do with the one off the rack. It fits, just not well.
What happens when handling your customer data starts getting complicated and not all of it can be shared with everyone in all departments? Will your analytics tool be error prone when your business starts scaling immensely? Will your data foundation be strong enough when you're ready to apply machine learning and AI to your marketing strategies? Will all your customer data still be there, weeks, months and years later, still easily searchable?
Request a demo to find out why customers trust Arm Treasure Data to deliver a reliable, plug-and-play platform with white-glove service.
What our customers say on Trust Radius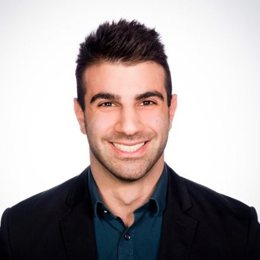 "Treasure Data has allowed us to dig deep into our app events data. It has also allowed us to validate or myth bust speculations that were made about our products before having the ability to look under the hood.TD has absolutely moved us into being a more data centric company."
Johnny Kamel
Digital Analytics Lead, Outcome Health

"Treasure Data solves the most challenging connectivity problems between data acquisition and data formatting to relational databases. It is used all over the organization including developers, analysts and business users."
Vinaybabu Raghunandha Naidu
Software Engineer - Big Data Platform, Wish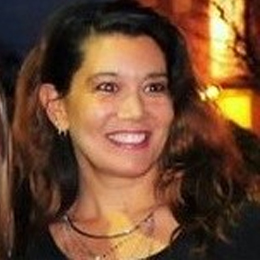 "Treasure Data has allowed our team to make data-driven decisions for product enhancements. Mining data efficiently means the difference between spending time on projects we know our users will want vs. hoping we deliver. "
Nadene Evans
SEO Manager, Course Hero
Talk with an Expert
We understand that no two companies operate alike. Our professional services team can help you custom configure a self - managed solution that doesn't require IT support. And our highly attentive technical support staff is always on hand whenever you need assistance.
Contact Us