Multi-Channel Customer Data Platform For Marketing
Attract Customers, Build Relationships, Optimize Quickly
In this ever-changing marketing landscape, it's critical to have solutions that can adapt and grow with you. Treasure Data Customer Data Platform for Marketing is flexible and future-proof, giving you everything you need to connect data points across complex customer journeys. This kind of agile connectivity enables you to create personalized experiences that perform and optimize your strategy with comprehensive, cross-channel insights.
Treasure Data helps you continue the conversation across all channels and brand touchpoints for top-of-mind positioning. Capitalize on customers' initial engagement and anticipate their needs with relevant content every step of the way.
Give Each Customer a Personalized Experience
Contrary to popular belief, people don't dislike marketing; they dislike invasive, irrelevant messages that get in their way. The antidote is to orchestrate continuous, personalized experiences across all channels to delight your customers.
Most personalization falls flat because it's not relevant. This happens when systems and teams work in silos, and don't share the necessary data to craft an actionable, single customer view that helps step up personalization in every campaign, channel, and business unit. With Treasure Data Customer Data Platform for Marketing, you don't have to sacrifice quality or quantity. You (and your customers) can have it all.
Future-Proof Your Marketing Strategy
With each interaction, your customers leave hints, and even openly declare their intentions. With Treasure Data Customer Data Platform for Marketing, you can collect with consent and centralize all data sources, including behavioral, offline, and historical data to build a complete picture. You can pick up on the most subtle of cues and decode them to create experiences that recover cart abandoners, recommend future purchases, or direct consumers to the right channels for the right message. Our Machine Learning and data science are the key to scaling for billions of interactions and delivering personalized experiences to meet each customer's needs—our technological horsepower can scale to millions across any channel.
Personalization that Performs
Every marketer knows the struggle to create personalized experiences across social, email, digital, advertising, and offline channels. With Treasure Data Customer Data Platform for Marketing, you can unify every bit of customer data across every source for easier, more accurate segmentation. Then, activate your segments with one click across the channels of your choice, or with our journey orchestration solution that automatically moves your customers toward conversion.
Built-in Tools That Make Marketing Success Easier
Unlocking the Power of Our Data with a Super Scalable Customer Data Platform
Treasure Data is a super scalable platform to work with, and can fit even if you have complex/multi country business environment. Good interface to work with 1st party data, and to create audiences and integrations to support your digital marketing strategies.
Consumer Goods Company
Analyze, Adapt and Optimize
It's hard enough to analyze data for simple indications of success or failure, let alone figure out campaign optimizations and budgets, and then personalize and articulate your success to non-Marketing stakeholders. With Treasure Data Customer Data Platform for Marketing, you have quick access to metrics that help you optimize, like LTV (lifetime value), churn, and Machine Learning models to assess Recency, Frequency, and Monetary (RFM) values, Multi-Touch Attribution (MTA), and to recommend Next-Best-Actions (NBAs). You'll gain both foresight and hindsight, allowing you to A/B test, see your campaign results, and forecast the outcomes as you optimize.
Data Collection and Privacy
Marketers are on the front lines of the public demand for more privacy and stronger restrictions around data collection. Many marketers already see the opportunity to craft responsible, engaging consent programs that build relationships across teams, channels, and geographic locations. Treasure Data Customer Data Platform for Marketing meets the requirements for the strictest CISOs. We safeguard your brand with security, end-to-end governance, and consent management.
Build Trust in a World Beyond Cookies
It's never been more important to build trust with your customers, and prove the value you provide in return for customer data. In the not-too-far online landscape where cookies are gone, regulation is stricter, and anonymity increases, you'll need to own your customer data in order to personalize each interaction and effectively target your customers across channels. With Treasure Data Customer Data Platform for Marketing, you'll have your own customer data ecosystem, putting your customers at the center of everything, and you in the driver's seat.
Customer-Centric Marketing Starts Here
With Treasure Data Customer Data Platform for Marketing, every interaction with your customers becomes more personalized, more effective, and more profitable. You'll have one unified foundation that resolves identities across all systems and triggers the right interactions at the right time wherever your customers interact with you.
Make every interaction count and put your customers at the heart of marketing—where they belong.
Resources that work for you
The Growth Triple Play: Creativity, Analytics, and Purpose
From McKinsey & Company, learn how companies can fuel their next wave of growth.
Where CDP Fits In Your Tech Stack
How CDPs compare to DMPs, Master Data Management, Data Lakes, CRM and other systems.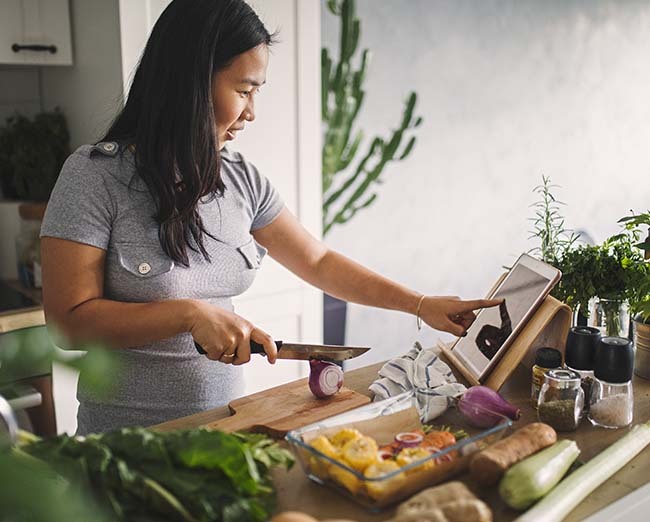 Trifecta Nutrition Case Study
How a CDP & Real-time Analytics Help Customer Contact Center Pros Keep Clients On Track
Talk with our experts
We understand that no two companies operate alike. Our professional services team can help you configure a self-managed solution that meets your budget. Our highly attentive technical support staff is always on hand whenever you need assistance.
Consult an Expert
Boost your skills and credibility with Treasure Data's professional certifications.
Expand Your Knowledge