Advertising
Advertising data unification and CDP integration of data from DMPs, DSPs, and other adtech and martech is critical for many marketing applications, helping to recognize individual customers on a huge scale. CDPs handle advertising data unification and advertising data synchronization across many platforms, economically and efficiently, for impressive marketing ROI. Arm Treasure Data CDP integrates with the most popular martech and adtech software development applications and marketing and advertising software—from Adobe, Amazon, Android, Facebook, Jira, and Hubspot—for quick data extraction and integration, including:
Business Intelligence
Business intelligence (BI) tools and software work superbly with our CDP to help you spot trends, handle risk assessments, expedite pattern identification, and generate accurate corporate metrics. Integrate your BI tools and BI data with customer data from Google Sheets, Pentaho, Microsoft PowerBI, Birst, Chartio, AppInsights—or any other of the many other data sources and business intelligence (BI) programs Arm Treasure Data enterprise CDP supports. CDPs make it easy to handle and use all the information you get from BI data processing and BI data automation. Learn more about how to integrate your applications with BI  data, with this how-to oriented webinar, "Brand Analytics Management: Measuring CLV Across Platforms, Devices and Apps." Arm Treasure Data enterprise CDP integrates with all of the following BI-related tools and software:
Cloud Storage and File Storage
CRM
CDP integration with CRM data provides critical insights, often making sense of customer data processed from a variety of sources. So whether you're integrating CRM or customer support data with analytics programs or AI packages, your CDP can help with customer support data processing by using data from many sources—such as Jira, Zendesk, Zuora, and Intercom—to form complete 360-degree customer profiles. And if you've ever wondered which customer support applications your customers wish were automated, and when they are most likely to demand a human, check out this informative report on AI and customer service automation.
Customer Support
CDP integration with customer support data provides critical insights, often empowering your customer support teams with information they would otherwise not have. So whether you're integrating customer support data with analytics programs, or using AI packages for more efficient customer support, your CDP can help with customer support data processing, using data from many sources—such as Jira, Zendesk, Zuora and Intercom—to form complete 360-degree customer profiles. And if you've ever wondered which customer support applications your customers wish were automated, and when they are most likely to demand a human, check out this informative report on AI and customer service automation. Arm Treasure Data enterprise CDP integrates with the following popular customer support data processing software and customer support application development tools:
Data Science and SQL Tools
You don't need a data science degree to use Arm Treasure Data enterprise CDP and create a centralized, always-on source of data in one clean, SQL-compatible format. But data scientists at some of the world's best-known companies appreciate Treasure Data's ability to analyze events and customer data with the powerful Arm Treasure Data SQL-based platform. You'll get some of the best data science technology on the planet to transform customer data, customize queries, build data sets, leverage SQL, and target customers as real-time events happen. Additionally, you can use multi-touch attribution models to tell what worked and what didn't. And your team will appreciate Treasure Data CDP for the speed of new development and the huge capacity to handle unstructured data and on-the-fly changes in database design, data flow, data science best practices, and business needs. Plus, you'll get the extraordinary ability to unify data and automatically handle integration with the following data sources and software:
Databases
Arm Treasure Data enterprise CDP creates a centralized, always-on customer database in one clean, SQL-compatible format. Data science experts at some of the world's best-known companies appreciate Treasure Data's ability to analyze events and customer data with the powerful Arm Treasure Data SQL-based platform, which is ideal for data enhancement and data unification. You'll get some of the best data science technology on the planet to transform customer data, perform data enhancement, create customized queries, build data sets, leverage SQL, and target customers as real-time events happen. In addition, you can use multi-touch attribution models to tell what worked and what didn't. The data science experts on your team will appreciate Treasure Data CDP for the speed of new development and the huge capacity to handle unstructured data and on-the-fly changes in database design, database architecture, data enhancement, data science best practices, and business needs. Plus, you'll get the extraordinary ability to unify data, handle database migration, and automatically handle integration with the following data sources and software:
Devices/IoT
Devices and sensors—which constitute a big part of the Internet of Things (IoT)—provide huge datasets that CDPs can integrate and analyze for retail and proximity marketing. (For more on retail and proximity marketing in the real world, check out how PARCO's using devices and sensors to boost sales at its 650 stores in Japan.) Many retail companies are already using CDPs with device and sensor data to enhance the customer experiences with IoT. These companies are investing now so they can thrive in the coming IoT data deluge, as billions of new IoT devices and sensors are deployed worldwide. To help with IoT data integration and interfacing with devices for retail and proximity marketing, Arm Treasure Data enterprise CDP integrates with the following software:
DMP
CDP integration of data from data management platforms (DMPs), DSPs, and other adtech and martech is critical for many marketing applications that help to automatically recognize individual customers on a huge scale. Many businesses use both DMPs and CDPs to handle advertising data unification and synchronization across multiple platforms, economically and efficiently, for impressive marketing ROI. Some marketers choose to do a full DMP data migration to a CDP, while others use both DMPs and CDPs. Arm Treasure Data CDP integrates with the most popular DMPs and DMP migration and integration software—from Adobe, LiveRamp, Salesforce DMP, Oracle Bluekai, IntimateMerger, and AudienceOne—for quick data extraction or integration, including:
ERP
Once you have data about what your customers want, you can use this data for forecasts and resource planning if you integrate your CDP with your ERP system, such as NetSuite. Arm Treasure Data integrates well with NetSuite for revenue tracking, resource management, and workforce reporting. Collect and store your enterprise resource data with Arm Treasure Data CDP. You'll have a centralized, always-on source to access your data in one clean, readable format. Arm Treasure Data integrates with the following ERP software:
IaaS/PaaS
Arm Treasure Data enterprise CDP integrates with many different providers of Infrastructure as a Service (IaaS) and Platform as a Service (PaaS) for better cloud data integration, including software from all of the following IaaS and PaaS providers:
Machine Learning
Machine learning (ML) is at the heart of Arm Treasure Data enterprise CDP's marketing automation of millions of revenue-producing personalized customer journeys for applications such as ecommerce. For example, Wish.com uses Treasure Data CDP to process up to 17 billion events per day, helping Wish.com to quickly test and validate different strategies, such as one that resulted in an immediate boost in mobile purchases of 7 percent. At Wish, machine learning algorithms drive continuous doubling of conversion growth YOY. Arm Treasure Data CDP harnesses the power of machine learning and integrates with the following software and ecommerce enabling technologies:
Mobile/Desktop Applications
Market to your customers while they're still shopping and purchasing—with mobile application data. Mobile app data is a powerful element of your customer data, helping your mobile marketing apps and desktop applications determine where and how each customer makes choices. Arm Treasure Data integrations help you combine mobile data with all of your other customer data—from loyalty programs, in-store and online purchases, CRMs, DSPs, DMPs, web browsing, social media, and dozens of other sources. You can also integrate mobile phone data or mobile app device data with IoT information—and of course, desktop applications as well—for even more predictive and analytics power in your mobile applications data integration programs. See how companies are integrating mobile app customer data with many other data sources and working with mobile app development tools—including the following:
Payment
Payments data is central to successful ecommerce. And using a CDP to unify payments data with other customer data you already have is a powerful way to provide the kinds of personalized customer experiences that sell. Think how much more effective your marketing automation efforts would be if you could combine the data you already collect with sales and billing data including PKI data, transactions and payments, patterns, and other insights. Ecommerce giant Wish uses payments data with Arm Treasure Data enterprise CDP to fuel its ecommerce operations, worth billions each quarter. Want to integrate with payment systems from Shopify, or interface with ecommerce platforms like Amazon, Google, and others? Arm Treasure Data CDP can handle it, helping you integrate with data streams and payment data from all of the following:
Servers
Integration with open-source servers, server-side infrastructure, and server-side languages is an important feature of Arm Treasure Data enterprise CDP. It supports new development and integration for popular software and development languages and tools such as Java, Perl, Python, Ruby, JSON, FluentD, and Apache. Use these packages—and more listed below—for open-source data integration and customer data uses, regardless of the platforms, networks, servers, and languages used to access the data. Arm Treasure Data CDP is designed to integrate with all of the following servers, languages and open-source software, for easier open source data integration:
Social Media
Social media activity produces huge volumes of data every day—including customer data that reveals important behavioral insights. Many companies want to excel on social media functions such as search and social advertising and social media marketing. Plus, nobody wants to miss important customer cues that indicate less-than-perfect customer experiences, making social media monitoring critical. So if you want to incorporate social media customer data from Facebook, Twitter, Instagram, Snapchat, and others to generate insights and behavior predictions from your customer data, you can use Arm Treasure Data enterprise CDP to automatically create unified customer profiles and unify social media data. Social media data extraction becomes automatic, and social media data usage becomes orders of magnitude easier with Arm Treasure Data CDP. Integrate all of the social media data you collect, including that from the following social media platforms:
Web Pages
Web analytics integration with customer data platforms (CDPs) is a great way to unite physical and online data for a full view of each customer—even if you've got millions of them. First and foremost, mobile and web analytics integration helps you use Big Data to understand the answers to many important questions about each individual customer's buying behavior. Learn more about how to integrate your applications with mobile analytics and development software tools with this how-to oriented webinar, "Brand Analytics Management: Measuring CLV Across Platforms, Devices and Apps," or find out here how to use CDPs with web analytics data and hundreds of other data sources—to boost sales and profitable customer experiences. So whether it's integrating Google Analytics, Informatica Information Cloud, Amplitude, AppAnnie, Tableau—or any of the web analytics development packages Arm Treasure Data enterprise CDP supports—you can always use mobile and web analytics to improve customer insights and results, with these integrations:
Web/Mobile Analytics Services
Web analytics integration with customer data platforms (CDPs) is a great way to unite physical and online data for a full view of each customer—even if you've got millions of them. First and foremost, mobile and web analytics integration helps you use Big Data to understand the answers to many important questions about each individual customer's buying behavior. With more than 140 integrations to popular software and data sources, Arm Treasure Data enterprise CDP makes it easy to use and understand all of your data. So whether you are integrating data from Google Analytics, Informatica Information Cloud, Amplitude, AppAnnie, Tableau—or any of the web analytic development packages that Arm Treasure Data enterprise CDP supports—you can always use mobile and web analytics to improve customer insights and results. Learn more about how to integrate your applications with web analytics and development software tools with this how-to oriented webinar, "Brand Analytics Management: Measuring CLV Across Platforms, Devices and Apps," or find out here how to use CDPs with web analytics data and hundreds of other data sources to boost sales and profitable customer experiences. Arm Treasure Data enterprise CDP integrates with all of the following web analytics tools and web analytics software:
Webhooks and Postback
Webhooks and postbacks data can easily be integrated with Arm Treasure Data enterprise CDP, which can combine that information with customer data from more than 140 different sources. With our CDP, webhook data design and webhook data integration make it easy to use all of your data more efficiently and effectively. Gain profitable insights from all of your data—including webhooks and postbacks—with integrations to Kochava, mParticle, Segment, AppsFlyer Postback, Postback API, mParticle, and more:
Showing all 154 results
Adjust
Adobe Analytics
Adobe Audience Manager
AdRoll
Amazon DSP
Amazon Kinesis
Amazon Redshift
Amazon S3
Amplitude
Android SDK
Apache Access Log
App Annie
Appsflyer
apptopia
Apsalar
Arduino
Arm MBED
AudienceOne
Beeswax (Liveramp)
Birst
Bombora
box
Branch
Branch.io
brandwatch
C / C++ SDK with Fluent Bit
Chartio
Criteo
CSV/TSV/LTSV
Cuenote
Custom Formatted Log
Cvent
DataRobot
Domo
DropBox
Dynalyst
ElasticCloud
Eyeota
Facebook (Liveramp)
Facebook Ads Insights
Facebook Custom Audiences
Facebook Lead Ads
Facebook Page Insights
FTP
Gigya (SAP Customer Data Could)
Google Ad Manager
Google Ads
Google AMP
Google Analytics
Google Audience Partner API Status
Google Big Query
Google Cloud Storage
Google DDP
Google DFA
Google Display & Video 360 (Liveramp)
Google Display & Video 360 via Audience Partner API
Google Drive
Google My Business
Google Search Analytics
Google Sheets
Google Tag Manager
Hivemall
HTTP Protocol
Hubspot
Instagram Custom Audiences
Instagram User and Media
Intercom
Intimate Merger / Rtoaster
iOS SDK
JasperReports
JasperSoft
Java SDK
Javascript SDK
JIRA
JSON Formatted Log
Karte
Kochava
LinkedIn
LiveRamp
Looker
LOOPASS
Magento
Mailchimp
Mailpublisher Smart
Marketo
Metabase
Microsoft Azure Blob Storage
Microsoft Excel
Microsoft Power BI
Microsoft SQL Server
Microsoft.NET Applications
Mixpanel
Mode Analytics
Mongo DB
mparticle
MySQL
nend
Netsuite
Nginx Access Log
Node.js Applications
OneDrive
Oracle Bluekai
Oracle Eloqua
Oracle Responsys
Pentaho
Perl Applications
PHP Applications
PostgreSQL
Prophet
PySpark
Python API
QlikView, QlikSense
R
Rails Applications
RaspberryPi
Redash
Repro
Riak cs
Riakcs
Ruby SDK
Salesforce
Salesforce DMP Krux
Salesforce Marketing Cloud
Salesforce Marketing Cloud via SFTP
Sansan
Scala Applications
Scikit-learn
Segment
SFTP
Shopify
Sizmek
Slemma
Snapchat
Snapchat (LiveRamp)
Snowflake
Sprinklr
Stripe
Supership
Tableau
TensorFlow
TheTradeDesk
Treasure Data
TUNE
Twitter (Liveramp)
Twitter Tailored Audiences
Twitter Tweet Insights
Unity
Unreal
Unreal Engine SDK
WEBCAS
Yahoo DMP
YouTube
Zendesk
Zuora
You may also be interested in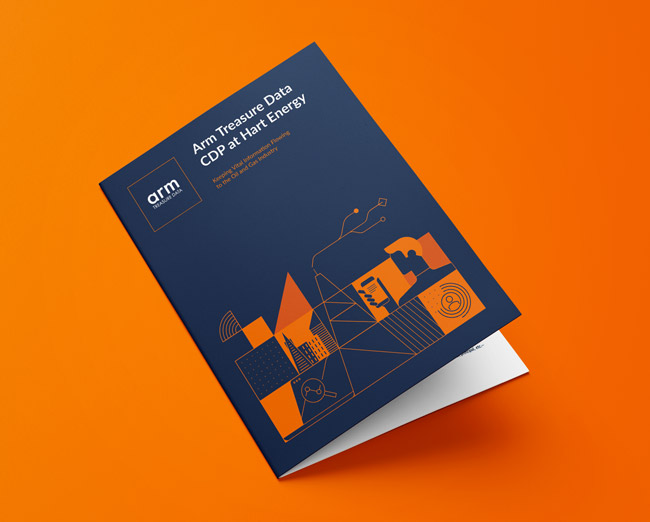 Customer data helps hart energy power the global energy industry with news and analysis