Showing 1–12 of 167 results
Adjust
Adobe Analytics
Adobe Audience Manager
AdRoll
Airship
Amazon DSP
Amazon Kinesis
Amazon Redshift
Amazon S3
Amplitude
Android SDK
Apache Access Log
App Annie
Appsflyer
apptopia
Apsalar
Arduino
Arm MBED
AudienceOne
Beeswax (Liveramp)
Birst
Bombora
box
Branch
Branch.io
brandwatch
Braze
Bronto
C / C++ SDK with Fluent Bit
Chartio
Criteo
CSV/TSV/LTSV
Cuenote
Custom Formatted Log
Cvent
DataRobot
Domo
DropBox
Dynalyst
ElasticCloud
Eyeota
Facebook (Liveramp)
Facebook Ads Insights
Facebook Conversions API
Facebook Custom Audiences
Facebook Lead Ads
Facebook Offline Conversion
Facebook Page Insights
Firebase Cloud Messaging
FTP
Gigya (SAP Customer Data Could)
Google Ad Manager
Google Ads
Google AMP
Google Analytics
Google Audience Partner API Status
Google Big Query
Google Cloud Storage
Google DDP
Google DFA
Google Display & Video 360 (Liveramp)
Google Display & Video 360 via Audience Partner API
Google Drive
Google My Business
Google Search Analytics
Google Sheets
Google Tag Manager
Hivemall
HTTP Protocol
Hubspot
Instagram Custom Audiences
Instagram User and Media
Intercom
Intimate Merger
iOS SDK
Iterable
JasperReports
JasperSoft
Java SDK
Javascript SDK
JIRA
JSON Formatted Log
Karte
Kochava
Line via Crescendo Lab
LinkedIn
LiveRamp
Looker
LOOPASS
Magento
Mailchimp
Mailpublisher Smart
Marketo
Metabase
Microsoft Azure Blob Storage
Microsoft Excel
Microsoft Power BI
Microsoft SQL Server
Microsoft.NET Applications
Mixpanel
Mode Analytics
Mongo DB
mparticle
MS Dynamics 365
MySQL
nend
Netsuite
Nginx Access Log
Node.js Applications
OneDrive
OneTrust
Oracle Bluekai
Oracle Eloqua
Oracle Responsys
Pentaho
Perl Applications
PHP Applications
PostgreSQL
Prophet
PySpark
Python API
QlikView, QlikSense
R
Rails Applications
RaspberryPi
Redash
Repro
Riak cs
Riakcs
Rtoaster
Ruby SDK
Salesforce
Salesforce DMP Krux
Salesforce Marketing Cloud
Salesforce Marketing Cloud via SFTP
Sansan
Scala Applications
Scikit-learn
Segment
SFTP
Shopify
Sizmek
Slemma
Snapchat
Snapchat (LiveRamp)
Snowflake
Sprinklr
Stripe
Supership
Tableau
TensorFlow
TheTradeDesk
Treasure Data
TUNE
Twitter (Liveramp)
Twitter Tailored Audiences
Twitter Tweet Insights
Unity
Unreal
Unreal Engine SDK
VTEX
WEBCAS
Yahoo DMP
Yahoo!
YouTube
Zendesk
Zuora
You may also be interested in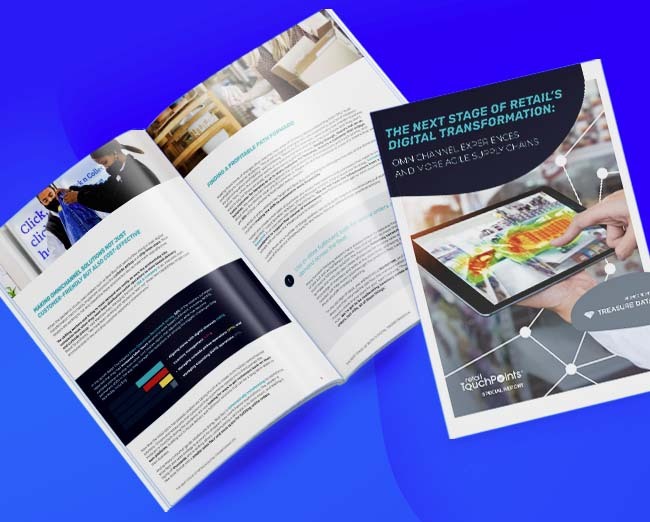 Retail TouchPoints explores what retailers need to do next to remain relevant & profitable post-pandemic. Top priorities include omnichannel experiences & agile supply chains.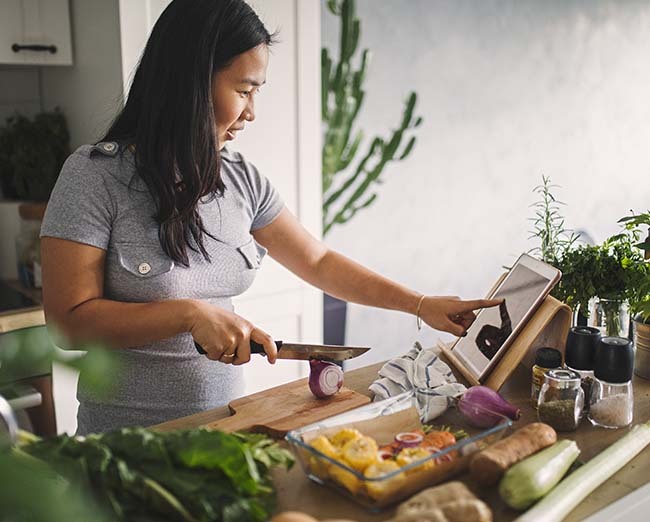 The DTC company uses its CDP to cut churn, feed growth, broadcast frequently updated KPIs companywide, and provide clear pictures of key customer personas.
See what our customers are saying