Customer Success Stories Across Industries
Trusted by today's innovators
"Treasure Data is our center of marketing… our key to how we'll live in a cookieless world, in an even more digital environment, and still connect with our consumers."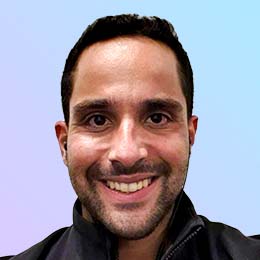 Luiz Gama
Senior Global Martech Manager, AB InBev Automotive
Automakers need full insight into their prospects and customers in order to differentiate themselves and offer a fully-connected retail experience. Yet this data is often spread across multiple sources ranging from social media and customer service records to online retailing and dealerships.
Subaru drives a 350% increase in ad click-through rates
Treasure Data allows Subaru to optimize ads based on a deeper understanding of customer demographic and behavioral data.
Read Story
Maruti Suzuki Revs Up Personalized, Hyper-localized Marketing
1,100+

local dealership websites integrated with Treasure Data CDP
Maruti Suzuki India Ltd.'s brands are iconic in India—one of the largest car markets in the world. Already a leader, the company has embarked on an ambitious digital transformation that puts customers at the center of everything they do. But how do you match each consumer with the right dealership, and ultimately, the best car, service, and add-ons? See how Treasure Data Customer Data Platform (CDP) helps India's top auto company with customer journey orchestration, personalization, and campaign optimization.
Read story Retail & Consumer Products
Magic happens when all your customer data is in one place and accessible to all stakeholders. Treasure Data enterprise CDP connects sales and marketing data across products and brands for a holistic understanding of the customer, so you can spot trends, personalize the customer experience, and increase sales.
At AB InBev, People + Data = Great Marketing
With such brands as Budweiser, Bud Light, Corona, Stella Artois, and Beck's, Anheuser-Busch InBev operates in over 40 countries and generates more than $54 billion USD in revenue annually. These operations rely on more than a 1,000 different data sources and 70 million unique customer records—and the Treasure Data Enterprise Customer Data Platform (CDP) manages it all. See why AB InBev chose Treasure Data to help power its ongoing digital transformation—all while boosting global results and improving customer experience worldwide.
This global gaming company had limited visibility into its customer data across multiple studios, which hindered marketing efforts. By deploying Treasure Data Customer Data Cloud, the company has achieved greater efficiencies and effectiveness in running marketing campaigns, saving $15 million on advertising.
Marketing & Advertising
Treasure Data enterprise CDP can help you better anticipate customer needs so you can create a more holistic customer experience, by unifying first-, second-, and third-party data to enhance your sales and marketing efforts.