The customer journey has never been more complex, which means you need the ability to connect more data from more sources and make connections across more channels. Treasure Data helps you do that. You don't have to settle for using only pre-defined data sources or limiting your opportunities with less data. If you can imagine a use case for your customer data, Treasure Data makes it a reality—from marketing to sales to service. You can have it all and we can help you get there.
We're Your Security Safeguards
Data security, consent, and regulation is only getting more complex, particularly for leading brands. This means that, even with the increase in customer data, your customers are more anonymous to you than ever. With Treasure Data, you can manage consent, secure your data, keep up with regulation, and build customer trust all in one reliable place enterprise-wide.
High Velocity Time-to-Value
Uniting all of your teams and systems is no small feat—especially with a rapidly changing customer landscape. Our highly ranked people and product are the best in the business, working with hundreds of Fortune 500 and Global 2000 businesses. We'll guide you through every step of the onboarding process using our expertise and our pre-built templates, connectors, integrations, and accelerators.
New! Dummies Guide to Enterprise CDPs 2.0
Wiley has updated this popular guide with new case studies and coverage of real-time CDP capabilities.
6 Steps to Ensure CDP RFP Success
Looking for a CDP vendor? We provided the 6 essential RFP process steps to help you find the right CDP for you business.
The Complete Guide to CDP Platforms
Everything you ever wanted to know about Customer Data Platforms (CDPs) is in this guide: How they work, CDPs in personalized marketing & CX, CDP ROI…
Treasure Data is proud to have been named a worldwide Leader in the IDC MarketScape for Customer Data Platforms Focused on Data and Marketing Operations Users. This is the first major analyst evaluation in the CDP market.
Read More
Shaping the Future of Customer Centricity with the Power of Data
At Treasure Data, we're taking the promise of a customer data platform enterprise-wide, beyond the traditional marketing applications. Previously, we've given marketing organizations the solutions they need to personalize in real time, analyze and optimize their strategies and manage global consent and privacy. Now, we're expanding our vision of customer-centricity through data to include CDP solutions for Service, Sales and more. Learn more about our vision and how we are helping customers dramatically improve ROI.
More enterprises choose Treasure Data
Software and Information Industry Association 2020 "Best Marketing Solution" CODiE Award
Read Blog Post
Proven experience delivering ROI across industries
"Treasure Data is our center of marketing…our key to how we'll live in a cookieless world, in an even more digital environment, and still connect with our consumers."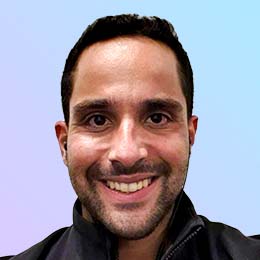 Luiz Gama
Senior Global Martech Manager, AB InBev
Data points are like musical notes—small, but full of potential.
Learn how Treasure Data CDP helps orchestrate beautiful customer journeys.
Resources
Enrich your knowledge of customer data platforms with these resources
Level up your data skills
The new Treasure Data CDP Academy can take you from data collection to data-driven activation.
Start Now
The DTC company uses its CDP to cut churn, feed growth, broadcast frequently updated KPIs companywide, and provide clear pictures of key customer personas.