Customer Experience: New Trends You Didn't Expect
It's already been proven: good customer experience promotes revenue and growth, even in times of recession. As new customer experience (CX) trends continue to emerge, brands must maintain consumer relationships with an eye toward expanding their breadth and depth—engaging audiences through novel and exciting touchpoints while retaining emotional connections. A customer data platform (CDP) helps brands not only track CX trends but also predict them to secure an early advantage over competitors. Let's take a closer look at the new customer experience trends you can leverage today with the help of a CDP.
Customer Experience Evolution and New Trends
Customer experience has been an inherent aspect of commerce ever since goods exchanged hands in ancient marketplaces. But only with the establishment of market research in the last century or so did businesses begin to perceive customer experience as a potential business tool rather than a mere side effect. Designed to test and increase advertising effectiveness, market research eventually included customer satisfaction as a business performance metric. Soon, customer experience evolved into a differentiating factor in its own right as products and services grew more commodified.
While customer and user experience (UX) evolved over the years as influential market forces, they have also become valuable marketing tools. Teams craft them to engage users and solve consumer pain points along the way. The marketer's goal is to create the smoothest, most stress-free customer journey possible for a superlative customer experience.
Today, with more empowered and informed consumers, the quality of customer experience can influence business outcomes throughout the customer lifecycle, including audience engagement, conversion, loyalty, and advocacy. Brands need to stay on top of customer experience trends in order to stand out from the rest. Below are some new customer experience trends brands can leverage with the help of a CDP.
#1 Emotional Connections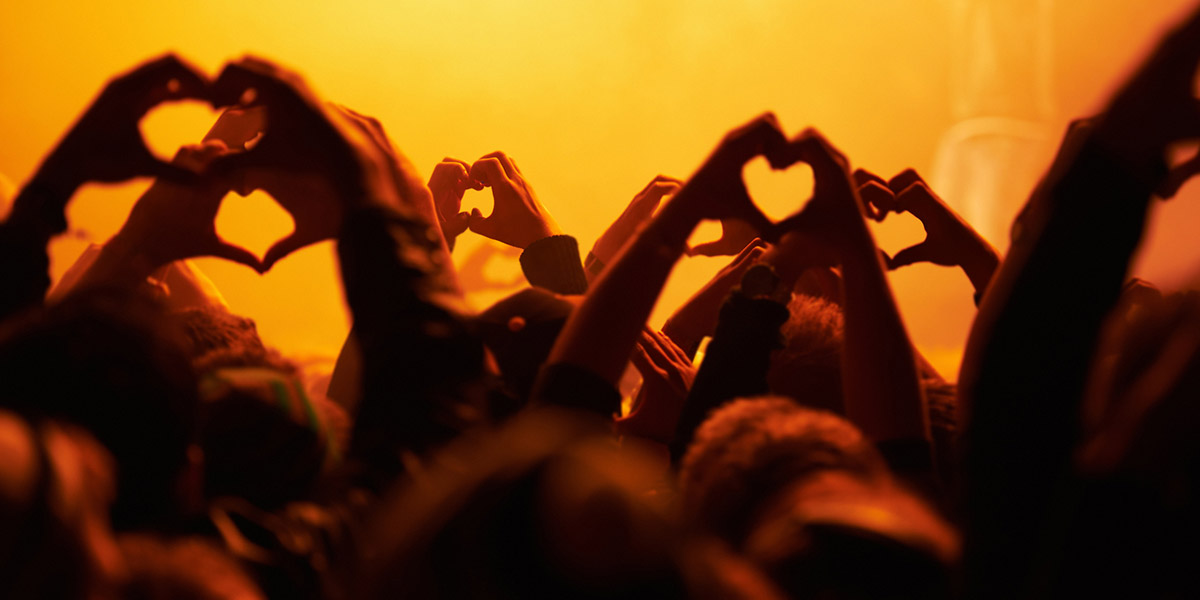 Human beings are naturally addicted to pleasant experiences: we tend to repeat positive experiences and avoid negative ones. Despite sounding like a rather obvious statement, this emotional connection has only been recently rediscovered by brands and market professionals. According to Forrester's Customer Experience Index 2022, top brands maintained excellent customer experience quality during tumultuous times of the recent global pandemic in 2021 and 2022 by providing high emotional quality in CX. The top 5% performing brands scored 15% more emotionally positive customer experiences compared to their competitors.
Investing in long-term consumer relationships requires that brands intentionally craft positive emotional experiences through initiatives like personalization and nurturing. In order to do this, brands need to know who their customers are and what they see as positive experiences.
Customer data platforms (CDP) offer brands a unique advantage through their ability to unify consumer profiles. By correctly attributing multiple data points to the same individual, a CDP pins down seemingly disconnected information—a social media login, a website visit, or an abandoned e-commerce cart—to a known customer. The CDP then enriches the profile with information like demographic data to produce a robust, persistent identity that marketers can track throughout the customer journey. With every customer movement that's captured via connected channels and touchpoints, a CDP's customer data foundation matures. Brands can use this rich data to extract customer journey insights and build emotional connections through meaningful interactions.
#2 Touchless User Interfaces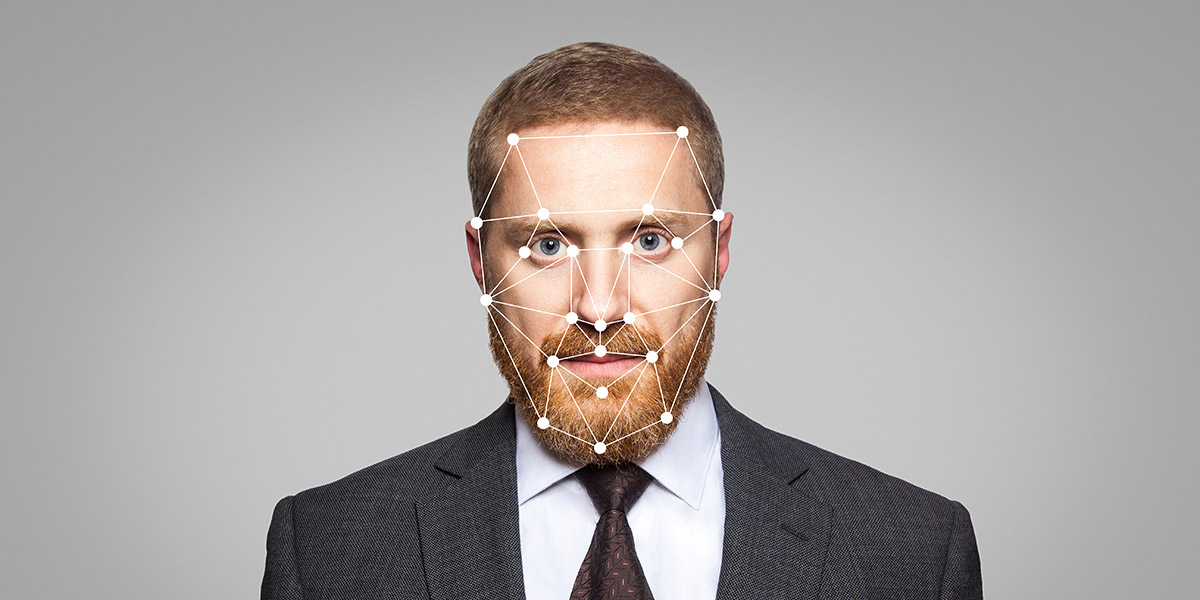 One of the most exciting new trends in customer experience is the advent of touchless interfaces. This is driven in part by heightened health and safety consciousness brought about by COVID-19. But technological breakthroughs serve as another driving force for going touchless and screenless in the future. Consumers are beginning to see smart interfaces that incorporate biometrics, voice, gestures, and eye-tracking technologies in their daily transactions.
One example is Mastercard's smile-to-pay system, part of its Biometric Checkout Program that harnesses biometric and facial recognition technology. Customers can either smile or wave their hand over a reader to pay for purchases instead of using cash or a physical card. Mastercard says that its touchless system can be integrated not only with checkout services but also with loyalty programs and even personalized recommendations.
A CDP's omnichannel capabilities position brands to anticipate the integration of touchless interfaces in the customer's journey. Unlike other tools like customer relationship management (CRM), or a data management platform (DMP), a CDP is designed to integrate seamlessly with existing channels and martech stacks. The CDP alone provides 360° visibility into customer journeys, making sure brands don't miss out on customers' actions regardless of where interactions take place.
#3 Intuitive Digital Experience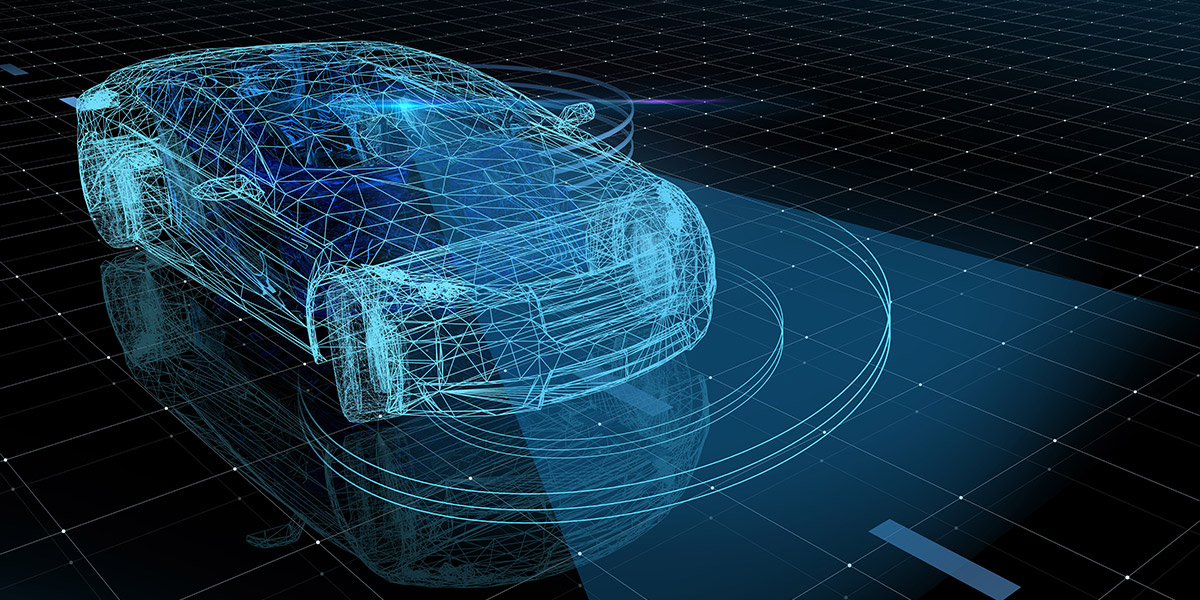 Another new customer experience trend involves fine-tuning digital experiences to be more  intuitive. An increasing number of brands are shaping digital journeys around customers' needs and expectations. CX professionals reimagine what a customer thinks and does when interacting with digital touchpoints as they move toward a critical decision point. This trend sees consumer-centric brands eliminating unnecessary steps, reducing friction in UX, and making the path to conversion as smooth as possible for consumers.
One example of a brand crafting an intuitive digital experience is Carvana, an e-commerce platform for buying and selling used cars. Understanding car buyers' reluctance to engage with a full sales presentation just to get to the cars they want, Carvana created an online platform where users can check out thousands of cars from the comfort of their homes. Each car is displayed with complete and updated interior and exterior views.
Once purchased, customers can have their new (certified pre-owned) car delivered. They can also pick up vehicles on-site, where an enormous car vending machine touchlessly delivers each purchase—after inserting an appropriately oversized token. This model eliminates in-person steps that necessitate visiting a dealership. Lastly, customers can return vehicles within 7 days of purchase, no questions asked. Every step in the digital journey is designed to serve users' spoken and unspoken needs with convenience, speed, quality assurance, security, and a touch of spectacle with the vending machine.
Human behavior is just as likely to shape consumers' digital journeys as technological innovations. Here again, a CDP offers brands unique benefits. By providing consumer insight, creating consistent experiences across channels and touchpoints, and creating a feedback loop for customer engagement, CDPs help teams shape the digital journey continuously to create intuitive experiences for customers.
How a CDP Tracks and Predicts Trends
As customer behavior changes, CX and UX trends follow. A customer data platform empowers brands to track and predict new customer experience trends. If the old adage, "forewarned is forearmed," holds true, a CDP can deliver early warnings about emerging trends to keep brands ahead of the competition. CDPs accomplish this feat by collecting and analyzing event-level data, tracking customers through their journeys, and employing predictive analytics.
Predictive analytics use algorithms and machine learning to anticipate future outcomes based on data. A form of predictive modeling, predictive analytics is the branch of big data analytics that is specifically concerned with revealing insights on what will happen in the future based on what has already occurred in the past.
Drawing from its rich customer data foundation—a centralized database built on quality and enriched customer data collected from various data sources—a CDP applies machine learning and analytics to uncover patterns and trends. This capability allows brands to:
Understand customer behavior
Segment audiences based on similar attributes and actions
Predict consumer responses to specific scenarios and initiatives
Determine pain points in the customer experience
Identify 'micro-moments' and opportunities for conversion in the customer journey
Let's take a step-by-step look at the process of predicting CX trends with customer data using a CDP solution like Treasure Data Customer Data Cloud.
A CDP Builds A Customer Data Foundation
First, CDPs like Treasure Data Customer Data Cloud track customer behavior across channels by building a centralized customer data foundation. It collects first-party information from brand websites, mobile apps, point-of-sale systems, customer relationship management (CRM) systems, and data management platforms (DMP), among others.
The Customer Data Cloud unifies all this information as permanent, persistent profiles so customers' movements across touchpoints can be accurately and lawfully tracked. Treasure Data also enriches customer profiles with information from second-party and third-party sources to strengthen its customer data foundation.
A CDP Analyzes Data
After gathering data from all possible sources and unifying profiles, the CDP then performs analyses to generate insight. Best-in-class CDPs like Treasure Data Customer Data Cloud use AI and machine learning to segment audiences with similar characteristics according to predefined rules. This step increases the accuracy of analyses and forecasts for specific target groups.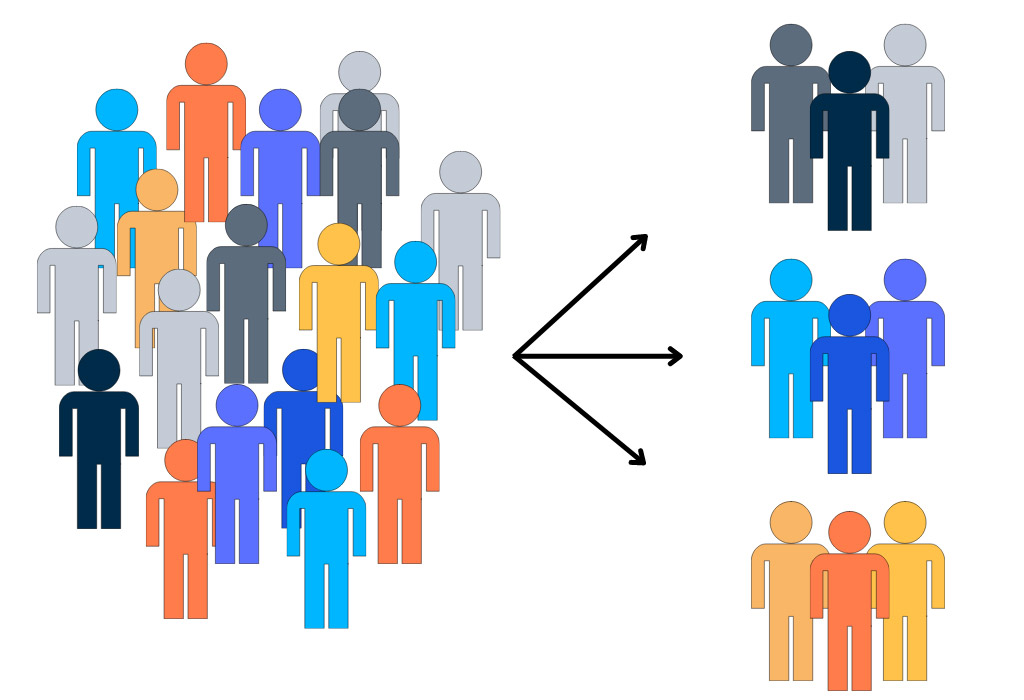 After narrowing down target groups, the CDP analyzes audience segments' journeys to pinpoint interactions that indicate pain points (e.g., online checkout issues) or opportunities (high website traffic on a certain day of the week). Treasure Data employs a multi-touch attribution model that uses Long Short-Term Memory (LSTM) deep learning with Shapley values to surface statistical patterns from user journey data. This approach helps brands understand how different channels contribute to a consumer's experience and subsequent decision to convert or churn.
By using event-level data and applying machine learning analytics, brands can understand their audiences at a nearly intuitive level. A CDP provides teams with a bird's eye view as well as detailed insight into critical moments in customers' journeys.
A CDP Predicts CX Trends
Lastly, brands can use consumer insights generated by a CDP to understand what factors contribute to systemic pain points as well as conversion opportunities in customer experiences. These insights also act as guides to developing patterns in customer experience based on shifts in customers' behavior.
Consumer insights can include the following:
Purchase habits
Attitudinal trends
Engagement with channels
Product acceptance
Response to marketing actions
Frequent friction areas, like slow customer service, complicated checkout process, etc.
Consumer needs and wants
Customer insights reveal significant changes in consumer behaviors that can signal emerging trends. Brands can enrich those insights by comparing one segment's journey characteristics against others and predicting how a target group might react based on a seed audience's historical data.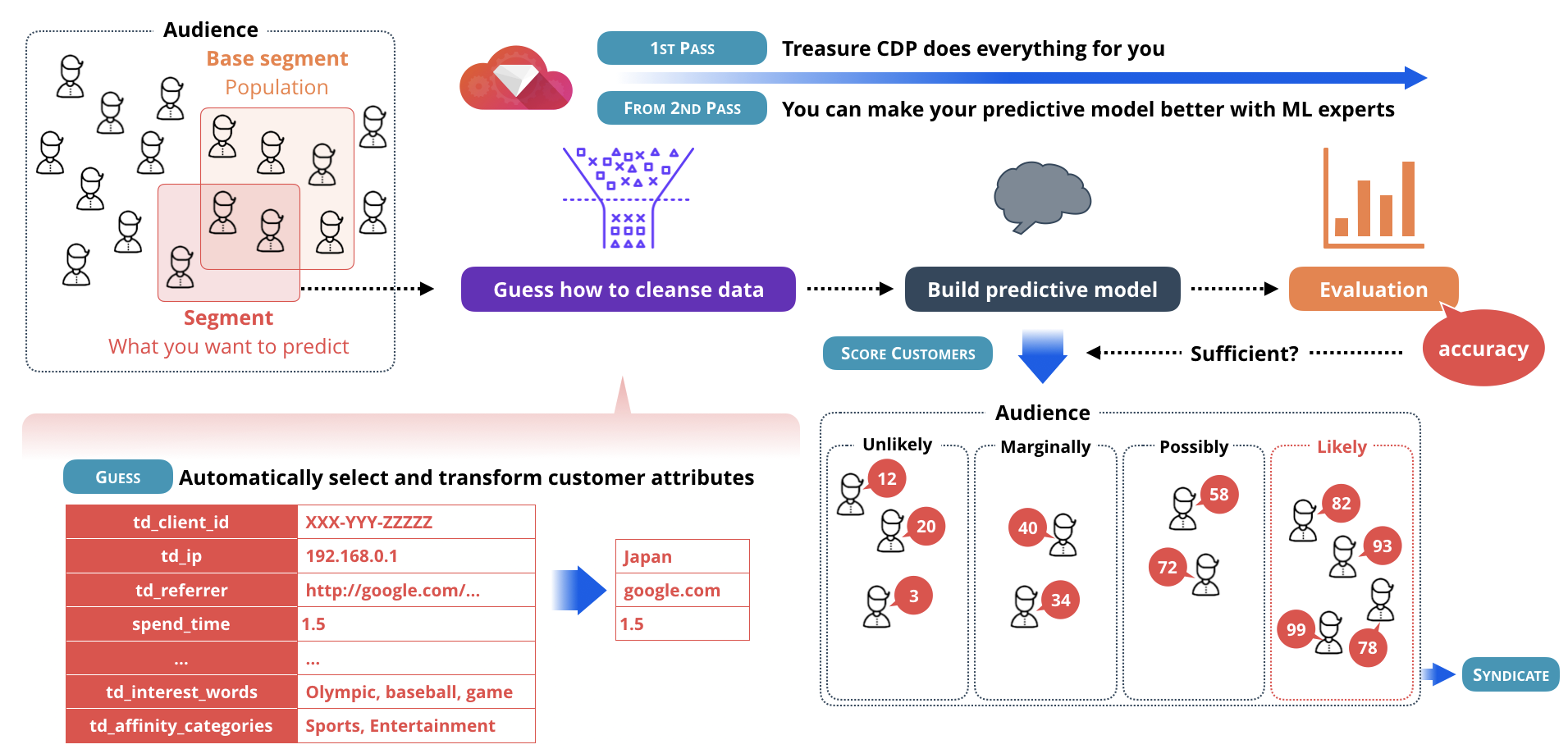 Customer insights from a CDP analysis of target audience segments can also be used to predict customers' responses to certain CX initiatives.
Let's imagine that a group of customers is steadily increasing interactions with an AI-powered shopping assistant to book movie tickets on their phones instead of waiting in line. Coupled with other insights such as audience characteristics or frequently used channels, a company can predict a similar CX trend to occur in a comparable setting.
A target audience with comparable characteristics and behavior can be expected to adopt a similarly innovative solution for a similar transaction, like scheduling a consultation or a private coaching session. Thus, a brand's investment in an AI assistant solution is justified and well-timed to take advantage of a trending innovation in customer experience.
By leveraging a CDP's omnichannel collection of event-level data and machine learning capability, brands can track shifts in customer behavior and predict customer experience trends. Consumer insights based on analyses of audience segments' historical data further boost predictive models and enable brands to take advantage of emerging CX trends.
Predict the Future With Treasure Data
Treasure Data's enterprise-grade customer data platform is trusted by Fortune 500 and Global 2000 companies around the world. We help brands identify consumer attitudes and purchase patterns to track—and even predict—trends for an early advantage over the competition.
Treasure Data Customer Data Cloud is an integrated suite of cloud-based customer data platform solutions that helps companies improve campaign performance, achieve operational efficiency, and create connected customer experiences. See what you can do with Treasure Data:
Collect and centralize customer data from all sources
Unify customer profiles using online + offline data
Segment audiences by attributes, user behavior, and others
Predict customer behavior
Personalize customer experience at all customer journey stages
And more
Watch Treasure Data in action below: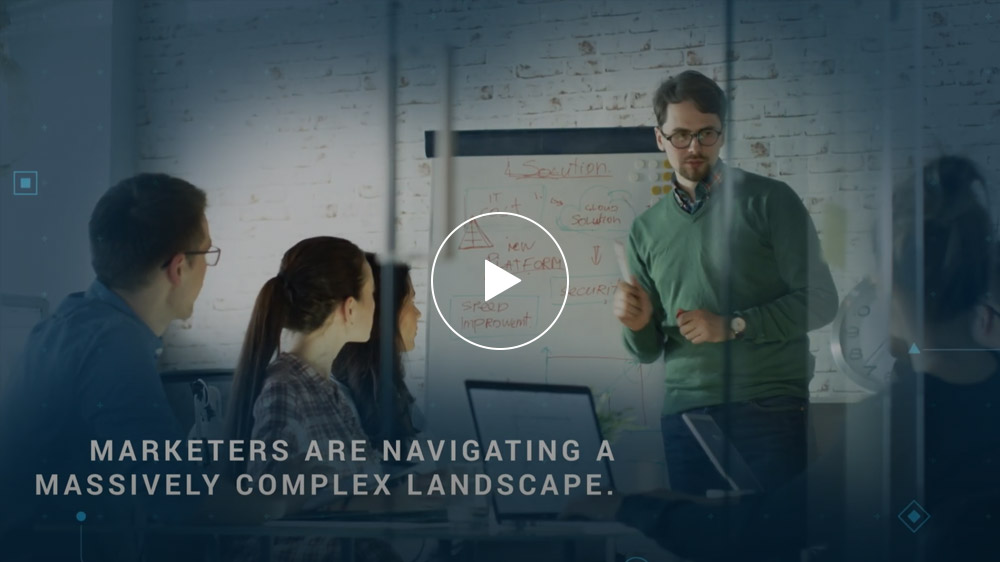 To learn more about how CDP can help brands anticipate new customer experience trends, consult an expert today. Want to learn more? Request a demo, call 1.866.899.5386, or contact us for more information.