WHAT IS PLAZMA?
PLAZMA is a Digital Transformation Community where participants from across the Asia Pacific region and the globe can share their knowledge and experience in pioneering digital transformation across our organizations. All industries are seeing disruption from the current global Pandemic. Data and Technology has been brought to the forefront, and is driving new business innovation. Amid the challenges, companies and organizations are using this as an opportunity to reinvent themselves. How can we accelerate Digital Transformation of business, society, and ourselves? This is the question PLAZMA seeks to explore.
This will be our first On-Demand PLAZMA APAC, and will feature a collection of popular PLAZMA content from the Asia Pacific, US and Europe exploring trending topics such as the shift towards a cookieless world, trends in data technology and utilization, and real world case studies of digital transformation. All sessions will be available on demand during the event, and you can select the sessions that interest you. PLAZMA was established to be a community of innovators to share knowledge and experience. We invite you to join our PLAZMA community so we can transform together.
PROGRAM
Registration will grant you access to view all sessions on demand at any time during the event dates. Sessions will be added as they are confirmed. All sessions are pre-recorded and the program is subject to change. Sessions will open 9:00am SGT on March 22, 2021 and be available until 5:00pm SGT on April 9th , 2021
KEYNOTE
Fireside Chat with Capgemini: Identity in a Cookieless World
The GDPR and CCPA have afforded consumers greater autonomy over their data. In response, all of the major web browsers have pledged to phase out third-party cookies by 2022.While there is no single replacement to the third-party cookie, Customer Data Platforms (CDPs) have become an attractive option for enterprises looking to capitalize on customer data collected from their various marketing operations.By leveraging the right technology partners, companies can now enhance personalization and craft next-gen omni-channel experiences in ways not possible during the third-party cookie era.In this fireside chat featuring Capgemini, we will explore how CDPs are transforming enterprise marketing operations by focusing on some key applications, such as:-Unifying first-party data assets-Sharing first-party data across the organization-Providing enrichment through second- and third-party data-Integrating with partners to contextually target customers-Creating a probabilistic model for marketing attribution(34 minutes)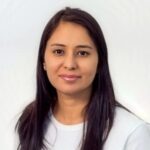 Gunjan Aggarwal
Capgemini
Sr. Dir., AI & Marketing Science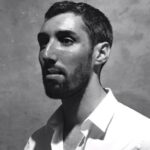 Craig Hooper
Treasure Data
Sr. Mgr., Solution Engineering
KEYNOTE
CDP – The natural progression of the DMP
The rise of digital communications has created volumes of data streams which are flooding our internal organisations. Pools of data found throughout our businesses, are autonomously packed with customer insight – from email marketing analytics, to CRM data collection – and beyond.The truth is, we're awash with data and software. And, despite the sheer volume of opportunity that this data brings, businesses are now finding themselves in a complex situation whereby the choice of a DMP and/or CDP is dictating their future.Google's announcement at the dawn of 2020 set the wheels in motion for the third-party cookie demise, which in turn set critical eyes onto the humble DMP. Is there a need for the DMP in a world without third-party cookies? Is the CDP taking over? Or, can I combine them both in order to safeguard against future challenges?Silverbullet, the product and services business for the new marketing age, will detail how the DMP is increasingly evolving into the land of the CDP. In partnership with Treasure Data, Simon Theakston, Co-founder at Silverbullet, will explore how we've reached this pivotal point, and what's next on the horizon for businesses wanting to turbo-charge their data-driven marketing efforts. This session is a rebroadcast of a popular webinar.(53 minutes)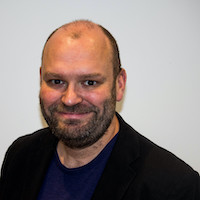 Simon Theakston
Silverbullet
Co-founder & SVP Partnerships
Simon is the Co-Founder of SilverBullet Data Services – a global organisation that works with brands such as Heineken, FCA and Jaegermeister to maximise the value of their consumer data.He has worked in ad-tech for almost 20 years now and with DMPs in particular, as part of the original team that launched the Bluekai platform into Europe. Following that platform's acquisition, he then lead Oracle's DMP consultancy arm across Europe.
KEYNOTE
Increasing Importance of Data in the COVID Era
The business world is chock full of companies whose customer data is heavily siloed, with incomplete or conflicting customer profiles, and poorly organized, inconsistent data records. Customer data often comes in a multiplicity of formats from a variety of third-party vendors, or from unrelated and incompatible software applications.But suddenly the Covid19 crisis hit, and it hit every company, without respect to whether its customer data was in order or not. Technologists and research firms estimate that several years' worth of digital progress has been made in just the last few months. However, as companies have been trying to hustle themselves online to salvage whatever business could be salvaged, virtually, customer data has become far more critical to their success.This is a rebroadcast of a popular webinar, sponsored by Treasure Data, where customer-experience authority Don Peppers discussed:· Why customer data is critical to every company's product and service quality, online or off;· What kinds of data can be used to measure, manage, and improve the customer experience; and· How to use the COVID Crisis as an opportunity for growth and competitive development, rather than being victimized by it.(30 minutes)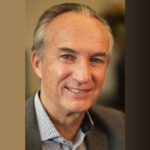 Don Peppers
Founding Partner at CX Speakers
Author of "The One to One Future"
Don is a pioneer of one-to-one marketing and a renowned authority, author, and speaker on customer experience. He has written a number of influential books such as Extreme Trust (with co-author Martha Rogers) and Customer Experience: What, How and Why Now.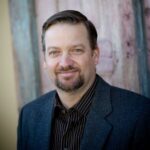 Tom Treanor
Treasure Data
CMO
Tom Treanor heads up Global Marketing at Treasure Data. He focuses on marketing, martech, CDPs and digital marketing.
CASE STUDY
Turning Unknown Shoppers to Knowns For Shopping Malls
How a leading shopping mall in Jakarta leverages GetPlus, an Indonesia coalition loyalty program to turn unknown shoppers into knowns, gain consumer insights and deliver unique customer experience to their high value customers. *Note: This session is a rebroadcast of a very popular session at PLAZMA13 in October 2020.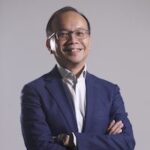 Adrian Hoon
GetPlus
COO / CMO
Adrian is a seasoned business development professional with deep knowledge in advertising, marketing, CRM, loyalty and marketing technology in the Asia Pacific. Before he co-founded Global Poin Indonesia, he held numerous senior leadership roles in leading international media and marketing technology companies, leading his team from setting strategic business development direction, to delivering a full suite of customer engagement, marketing automation / loyalty solutions across multiple industries such as Travel, Retail, E-commerce, Financial Services, Telecom & Media on a regional scale.
CASE STUDY
Building the First, Truly-Unified, Omnichannel Marketing Platform in Thailand and SEA
Thailand is emerging as one of the fastest-growing digital markets in APAC with consumers seamlessly shifting between mediums to consume digital content as well as conducting retail, travel and other transactions across a whole range of digital touchpoints. This presents a unique opportunity for savvy marketers to unlock the value from rich consumer behavior insights. Learn how Rabbit Data, in collaboration with AnyMind Group, has created this exciting opportunity for brands in Thailand and is leveraging a cutting-edge CDP by Treasure Data in conjunction with AnyMind Group's proprietary tools, algorithms and insights.(30 minutes)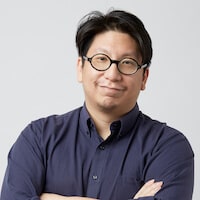 Kamlarp Satchavarodom
BSS holding
Data Director
Currently, the data director of BSS Holding which is the holding company of Rabbit group in Thailand. An analytics-led consultant with 10+ years' experience in domains of retail and technology.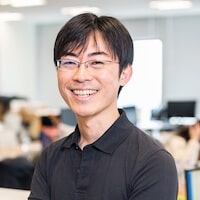 Otohiko Kozutsumi
AnyMind Group
Chief Commercial Officer
Otohiko Kozutsumi is Chief Commercial Officer and Co-founder for AnyMind Group, as is responsible for various commercial strategies for AnyMind Group brands. Otohiko has over 10 years of experience in digital marketing, advertising technology and business development. Prior to AnyMind Group, he held leadership roles in ad businesses around APAC.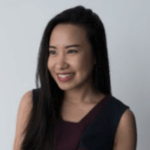 Hataipat Sukontaborpit
AnyMind Group
CDP Project Manager
Senior Manager at AdAsia, responsible for BSSH – AdAsia project since 2019.
Hataipat has 5+ years of experience in digital marketing, and specialises in SEO and Account Management.
CASE STUDY
Starbucks: The new Digital x In-Store experience at Starbucks Japan
Starbucks is using digital to drive new customer experiences in its stores. This session will introduce Starbucks Japan's unique ways to enhance the customer experience, including it's "Mobile Order & Pay" services where customers can pay for their order in advance and pickup in store, trends with the "New Normal", and plans for expanding the digital experience in the future. This is a rebroadcast of a very popular session from PLAZMA13 held in October 2020.This session is in Japanese with English Subtitles.(43 minutes)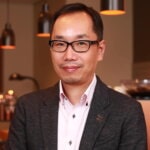 Tsutomu Hamano
Starbucks Coffee Japan Co.
VP, Division Manager of Digital Strategy Division
Mr. Hamano joined Microsoft Japan in 1993 and joined the marketing team in 2003, where he became the head of the department that oversees digital marketing. In 2014 he became the Marketing Communications General Manager of Zurich Life Insurance and was in charge of marketing, PR, Web, and CSR. He has held his current position at Starbucks Coffee Japan since February 2017, where he is improving customer experiences and strengthening brand engagement through the Starbucks® Rewards loyatly program and digital communications.
CASE STUDY
TV Tokyo Case Study: How the Data Team is Contributing to Sales.
While the amount of time spent watching TV is decreasing year by year, the use of Internet-based video streaming is growing. As TV Tokyo continues to utilize digital technology with data, we are working to visualize new viewer demographic information that was previously unknown. In this session we will introduce how the data team is developing new TV Tokyo services. This session is in Japanese with English Subtitles.(30 minutes)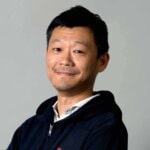 Tomohito Imada
TV TOKYO Communications Corporation
Senior Manager, Data & UX Design Department, Media Business Development Division
After working as a SE after graduating, Tomohito participated in the launch of a venture company and was involved in the sales of the first Social Media analysis service in Japan. Afterwards, he worked for a foreign-affiliated company, focusing on analyzing media viewing trends and supporting corporate marketing activities. Currently, he is in charge of marketing and data analysis for TV Tokyo Communications
Maiya Serizawa
TV TOKYO Communications Corporation
Data & UX Design Department, Media Business Development Division
Maiya has experience in implementing and operating DMPs for media companies at Internet Media Rep. Later she engaged in data infrastructure construction and digital marketing using Treasure Data CDP at a price comparison site operating company. Since 2020, she has been involved in marketing in-house services involving data analysis at TV TOKYO Communications.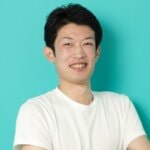 Kento Otoshima
Legoliss Co., Ltd.
Data Analyst
Since joining the company, Kento has been engaged in the technical area of data utilization and DMP construction for clients such as TV stations, media, and consumer goods manufacturers. He has a wide range of experience in data aggregation and BI construction, and has experience in supporting many projects. AWS Certified (AWS Solutions Architect Associate)
KEYNOTE
The Latest U.S. Data Utilization Trends and Use Cases in The New Normal
In this session, we welcomed two guests from MightyHive, an analytics and digital media consulting company, to discuss data utilization frameworks, advanced cases, and data trends in the United States. Use cases discussed include Mondelēz, a Food and Beverage company, pharmaceutical companies, and an electronics manufacturer.(59 minutes)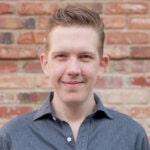 Tyler Pietz
MightyHive, Inc.
Vice President of Global Data
Tyler Pietz oversees MightyHive's Global Data Practice, focused on business transformation and solutions architecture for Fortune 500 brand clients. Prior to joining MightyHive, he served as Vice President, Programmatic at Cadreon – IPG Mediabrands' ad tech unit – where he was the principal business partner on the Coca-Cola account in addition to leading mobile programmatic strategy and innovation for a diverse roster of enterprise clients across all major industry verticals.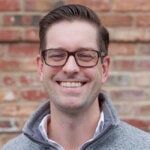 Miles Younger
MightyHive, Inc.
Senior Director of Data Practice
Myles currently works on the MightyHive Global Data Practice go-to-market team, commercializing the solutions that will help brands realize more value from their advertising and marketing data. Previous to MightyHive, he was an ad tech entrepreneur and built the Canned Banners dynamic creative platform.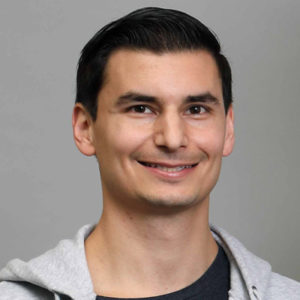 Sean Valencia
Treasure Data
Marketing Strategist
Sean previously worked at an online bank in the United States. He later received and MBA from Hitotsubashi University in Tokyo. Currently he leads APAC region marketing at Treasure Data.
Q&A
Is there a deadline for registration?
No, there is no deadline, and you will be able to register at any time during the event.
Do I need to register for each session?
No, you will have access to view all sessions.
I am having trouble registering.
We apologize for the inconvenience, please contact us at
apac@treasure-data.com
and we will respond as quickly as possible.
When will the viewing page be available?
The sessions can be viewed from March 22nd 2021 9:00am SGT until April 9th 2021 5:00pm SGT
Will I receive a separate email with the URL for the viewing page?
Yes, the link to access the viewing page will be sent via email closer to the event after registration. Please make sure that you can receive the email in advance. If you do not receive the link before the event date please contact us at
apac@treasure-data.com
ORGANIZER