IoT and the Data Gold Rush
How are companies leveraging IoT data to transform their businesses?
This IoT data white paper is based on real-world insights from a Forrester Consulting IoT data-management survey probing how companies are deploying, provisioning, managing and securing their IoT networks to get to the actionable data that will transform their business and their customers' experiences.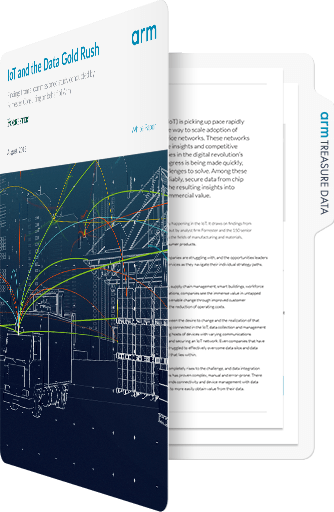 Download the report to learn more about:
How companies are looking to IoT to accelerate their digital strategies
What challenges they face in securely harnessing and managing all their data
How companies are addressing data-management across the enterprise
Why and where they're investing to drive transformation and innovation
This white paper reveals what is really happening in IoT. It draws on Arm's own deep knowledge of IoT hardware, software and services as well as insights from analyst firm Forrester Consulting's Arm-commissioned survey of 150 senior executives across a variety of sectors on the challenges and opportunities they were facing in rolling out IoT technologies and services.