Introduction to Customer Data Platforms
CDP 101: What is a Customer Data Platform
Introduction to Unified Customer Data for Marketers
Marketers know they need unified customer data but haven't been able to get it. The Customer Data Platform (CDP) is a new class of system that makes solving the problem considerably easier than older alternatives. This paper describes the requirements needed to provide unified customer data, shortcomings of conventional approaches and characteristics that make Customer Data Platforms a superior solution.
What are Customer Data Platforms?
The CDP is defined as "a marketer-controlled system that builds a unified, persistent customer database which is accessible to external systems." This high level overview provides the value and importance of CDP's to marketing, sales and BizOps teams. Co-written with industry leader David Raab.
The white paper will cover:
Unified Customer Data
Customer Data Platform options
Benefits of using a Customer Data Platform over alternatives
Realities of Customer Data Platforms
Learn what makes a CDP the must-have tool for marketers, and what makes it a central customer data hub. Download the paper today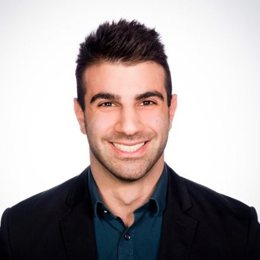 "Treasure Data has allowed us to dig deep into our app events data. It has also allowed us to validate or myth bust speculations that were made about our products before having the ability to look under the hood.TD has absolutely moved us into being a more data centric company. Treasure Data has allowed us to dig deep into our app events data. It has also allowed us to validate or myth bust speculations that were made about our products before having the ability to look under the hood.TD has absolutely moved us into being a more data centric company."
Digital Analytics Lead, Outcome Health

"Treasure Data solves the most challenging connectivity problems between data acquisition and data formatting to relational databases. It is used all over the organization including developers, analysts and business users."
Software Engineer - Big Data Platform, Wish

"Treasure Data has provided an immediate positive impact on seeing the details of the business, without having to aggregate multiple spreadsheets and use pivot tables."
Chief Digital Officer/SVP, Digital, Hart Energy