Top 3 Customer Data Platform Advantages for Retailers
Today's abundant customer data landscape offers retailers ample opportunity to cash in on the data boom. But disconnected touchpoints, poor data quality, and outdated technical infrastructure hinder businesses from leveraging consumer data to its fullest potential. A customer data platform (CDP) enables retailers to unify customer data, deliver quality insights, and improve customer engagement to boost ROI.
Let's take a deep dive into the top three customer data platform advantages for retailers.
Customer Data Platform Advantages for Retailers
The top three CDP advantages not only leverage customer data but also solve retailers' data management pain points:
Statistic: 72% of respondents using a centralized data environment say they are satisfied with their ability to use data to engage their customers compared to 64% of those using a decentralized data environment
Advantage #1: One Platform for All Customer Touchpoints
Customer Data Platform Advantages:
Centralized customer data for all touchpoints from pre-purchase to point-of-sale to post-purchase customer care
Raw data capture from all channels for a true omnichannel strategy
Data enrichment through second- and third-party sources
Customer data touchpoints continue to multiply as shoppers increasingly adopt online and mobile commerce. Each channel can generate hundreds or thousands of data points at any given time. Below are common channels and touchpoints used by retailers today:
Channel
Touchpoint
Mobile App

Promotions
Catalog
Discounts
Offers
Loyalty program app
Rewards app
Point of sale (PoS) app

Online

Product pages
Live chat
Emails
Customer support
Surveys

Social Media

Engagement with posts
Company reviews/testimonials
Product promotions
Interaction with brand partners/influencers
Community projects

Physical Stores

Point of sale
In-store promotions and discounts
Loyalty programs
Store staff
Customer service desk
Without a strategy to make sense of the data deluge, multiple channels and touchpoints will only slow down a retailer's marketing strategy.
A CDP solves this pain point by centralizing data collection and storage in one platform. This covers all channels used in the customer journey. All customer data and interactions from pre-purchase (ads, promotions), purchase (point of sale), and post-purchase (customer care) are carefully stored. No touchpoint is lost but all information is stored and used for in-depth analysis.
A CDP can also enrich customer data by sourcing second- and third-party data providers. Second-party data refers to another company's first-party data available in a data marketplace. Third-party data refers to consumer data collected by companies which have no direct relationship with the consumer. A true 360° view of the consumer can be built through all available information.
Treasure Data's Enterprise Customer Data Platform 
Treasure Data's enterprise customer data platform collects data in real time and from anywhere. Our platform easily integrates key data systems and takes care of data hygiene for optimized analysis. Get what you need—whether customer, prospect or product data—in one place.
Enjoy These Benefits With Treasure Data:
Collect data from all sources (web, PoS, SaaD, IoT, mobile and offline) with batch and streaming ingestion
Enjoy unlimited data collection and access when you integrate attribute and behavioral data into a single system
120+ pre-built connectors for omnichannel data collection
Keep all data for as long as you want in a secure, cloud-based data lake
Manage data pipelines at the lowest cost
Statistic: 19% of business respondents say unifying customer data from various channels is their biggest priority for 2022
Advantage #2: Unified Data
Customer Data Platform Advantages:
Unify online and offline customer data from different channels
Build a complete customer profile using all available information
Update customer profiles in real time with event-level data
The abundance of online channels means shoppers take longer to make a purchase decision, generating more data and lengthening the customer journey. Without an updated technical infrastructure, data management can quickly turn into a nightmare. Corporate data silos worsen the situation by keeping customer databases separate, fragmenting the data, and hindering a retailer's ability to map customers' journeys accurately.
By unifying data, a customer data platform mitigates the chaos. As a clear picture of the customer journey emerges, the CDP fills in knowledge gaps and enriches consumer understanding. This allows retailers to personalize marketing messages to highly targeted audiences.
Treasure Data for Unified Data
Treasure Data enriches opportunities for retailers by keeping track of event-level customer interaction whether in-store, online, or via mobile device. Our intelligent platform pins customer information to one unified identifier (TD ID) that retailers can access at a touch and share with adtech and martech partners for more effective audience retargeting.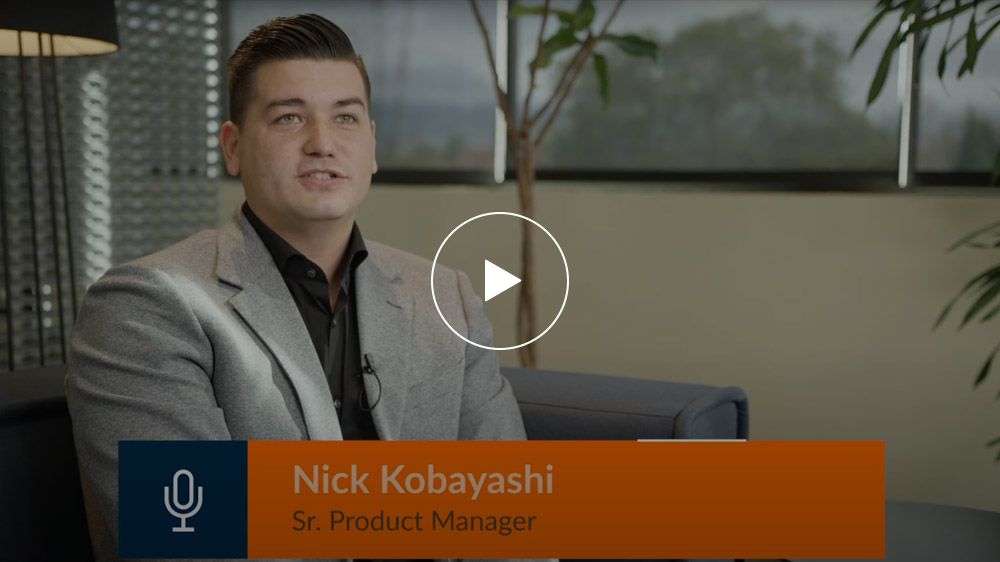 With Treasure Data, retailers can: 
Store and analyze customer data in a centralized, scalable database
Update customer profiles automatically
Create models for customer attributes and behaviors
Improve client profiles with automated content affinity categories
Manage, unify, consolidate, organize, and link customer data in a dedicated Data Lakehouse
Use tools specially designed for marketing and business analysts in customer-facing industries such as retail
Learn more at Treasure Data profile management
Statistic: 87% of organizations with a CDP better understand the full customer journey—from start to finish—compared to those without a CDP (57%)
Advantage #3: Intelligent Insights for Customer Engagement
Customer Data Platform Advantages:
Orchestrate customer journeys with targeted communication
Predict customer behavior and preferences
Forecast product demand and inform pricing strategy
Not understanding the full customer journey can lead to the wrong conclusions. For example, while web traffic is a data point many marketing professionals highlight, it's not a true representation of the website's conversion rate. With misleading results, marketing budget and effort can also be misdirected to the wrong channels.
A customer data platform eliminates such dangers by correctly identifying customers' paths to purchase. It documents the channels and the types of content shoppers consume before making a purchase decision. By clarifying the customer journey, a CDP identifies pain points and highlights the strongest channels that actually funnel clients to conversion.
Moreover, a CDP delivers quality insights that can be used to predict trends accurately. An in-depth analysis of relevant data, such as point-of-sale trends and sales performance, also helps retailers forecast product demand correctly and adjust pricing strategy. By utilizing audience segmentation, retailers can fine-tune marketing strategies to target particular groups for better engagement.
Treasure Data for Personalized Customer Engagement
Through personalization, Treasure Data helps you discover your best customers and reach them more effectively. Our enterprise customer data platform uses granular data to produce advanced insights that help you build customer relationships for a lifetime. Finely tune market segments and engage clients with the next best action determined by AI and machine learning. Improve conversion and maximize business impact at every point of the customer journey.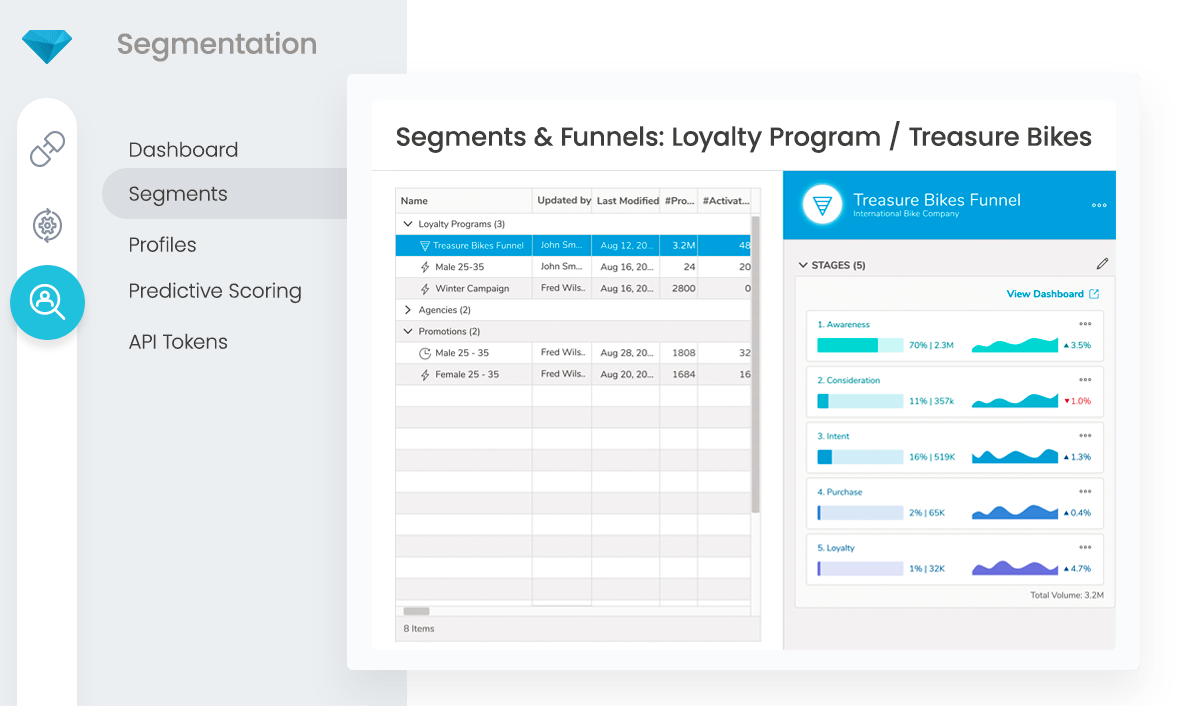 Here's What You Can Do With Our Platform:
Leverage purchase data to predict customer preferences
Track inventory to trigger online-to-offline promotions
Visualize consumer profiles with built-in dashboards
Build relevant audience groups using all data (including actions not taken)
Personalize messaging, content, and offers based on real-time customer actions on your website
Track profile counts and statistics with automated, interactive screens
Integrate customer lists into a variety of systems including CRM, ecommerce, website, and social media
Access pre-built data models and immediate visualizations within Treasure Insights
Treasure Data CDP: Efficient and Easy to Use
Treasure Data is an enterprise-grade customer data platform, powerful enough to change your retail game but easy enough to be used by anyone in your organization. It's designed to be flexible, customizable, scalable, and secure. Treasure Data is trusted by Fortune 500 and Global 2000 enterprises to drive value for their customers at every touchpoint, every time.
Instant Integration
Treasure Data offers more than 170 out-of-the-box integrations that instantly connect with a range of data sources and applications, such as:
Ecommerce
Advertising
Email marketing
Customer support
Payment
Web and mobile analytics services
Check all available integrations here
Our SDKs also enable you to collect data from web analytics to CRM and BI to containers like Kubernetes. Additionally, you can pull data from cloud services without needing to write custom scripts for API endpoints. We've also taken care of schema management and database scaling so you can focus on business matters.
Cloud Data Management
Treasure Data helps you manage data from different sources without help from company IT. Our platform centralizes customer information in one place and features schema-less ingestion so you can collect raw data even as definitions change over time.
To help you make the best informed decisions, Treasure Data gives you access to cutting-edge analysis of customer behavior and industry and market trends based on multiple verified sources. Lastly, our cloud infrastructure is highly scalable and helps cut down unnecessary market and IT spending.
Workflow
Treasure Data makes it easy to create workflow queries against existing customer data. We also made it a breeze to schedule and manage audience identification, profiling, and tracking. Treasure Workflow functions not only within Treasure Data but also on other cloud infrastructures such as Google Cloud Platform and AWS.
There's no need to worry about data management and collaboration for data applications. With Treasure Workflow, you can define analytics processing formulas separately from underlying code. We also help you:
Parameterize and break down queries into manageable modules for easier maintenance and updates
Write queries for specific dependencies without going through hundreds of lines of code to make a change
Automatically verify results between steps of a query to validate results as data changes
Our platform is designed to create repeatable insight by remembering queries that handle data dissemination. What's more, our Workflow UI is safely transferred and encrypted in Treasure Data storage for your peace of mind.
"Treasure Data has provided a good platform for Customer Data Platform. It has easy to use UI, good collection of out of the box connectors for various sources and targets and good workflow management… Easy to leverage as Customer Data Platform with big data and ML capabilities."
Architect, Manufacturing Industry, Retail
Revenue $3-$10B
Gartner Peer Review
Drive Customer Engagement With Treasure Data
Treasure Data empowers your retail business with the top customer data platform advantages. With our enterprise-grade CDP, retailers can create a 360° view of customers using unified omnichannel data enriched by second- and third-party sources. AI and machine learning make it possible to predict customer behavior based on purchase trends and data insights. Treasure Data helps retailers craft tailored experiences for both individuals and customer segments, making the most of your marketing strategy and budget.
Treasure Data is designed to easily integrate with many existing systems and applications. We have also designed our platform with you in mind—Treasure Data comes with a simple graphical user interface (GUI) so it's intuitive for various members of your team.
Want to learn how you can power up your retail business with Treasure Data's customer data platform? Consult an expert today. Request a demo, call +1.866.899.5386, or contact us for more information.