Consumer packaged goods (CPG) are products purchased by consumers that require regular replacement or repurchase. Examples of CPG include food, beverages, household cleaners, toiletries, tobacco, and cosmetics.
Consumer packaged goods are the opposite of durable goods, which receive extended use and are replaced infrequently. Durable goods (such as a new car) receive more purchase consideration than consumer packaged goods, including research, comparison shopping, and "try before you buy."
The market for CPGs is highly competitive, with a low cost to consumers to switch brands. Consumers switch from one CPG brand to another based on price, availability, brand and many other factors. This is where CPG marketing comes into play.
CPG marketing is defined as the activities and campaigns used to generate awareness, brand affinity, and loyalty for a company's consumer packaged goods. CPG marketing can involve online or offline marketing tactics (such as display advertising for online marketing and billboard ads for offline marketing) in standalone campaigns, as well as "always on" programs.
CPG marketing initiatives come in two varieties: paid and organic. In a paid initiative, the CPG marketer spends budget with one or more vendors or partners. Paid marketing examples include online advertising, paid search (also referred to as PPC), billboard advertising, and paid social media marketing. Organic CPG marketing involves activities that do not cost money. Examples include content marketing, organic social media posts, and email marketing.
Why Is CPG Marketing Important?
CPG marketing is important because consumers have near-unlimited choice and zero switching costs. Think of any consumer packaged goods item (laundry detergent, soda, iced tea, frozen pizza, etc.) and you'll find 10+ choices in the supermarket or department store. If you buy one brand of iced tea today, there's no cost in trying a different brand tomorrow.
CPG marketing is used to stay "top of mind" with consumers and to remind them of reasons to choose your product. Even the most recognizable brands can't rest easy. Brands like Coca-Cola, Pepsi, Starbucks, Budweiser, Kleenex, and Tide invest in CPG marketing to drive purchase consideration and stay ahead of the competition.
CPG marketers face a number of challenges they need to overcome.
Access to first-party data: Because CPGs are sold by retailers (supermarkets, department stores, etc.), CPG marketers don't have immediate access to purchase data, including the quantity and type of products purchased. Access to this first-party purchase data can help CPG marketers better understand their customers to create more personalized offers, inform pricing strategy (for example, discounting and special offers) and improve future CPG marketing and advertising campaigns.
User-generated content: Before the web, social media and forum sites, CPG marketers were very much in control of their brand and reputation. The rise of user-generated content and customer review sites changed this dynamic entirely. Today, a poor product review can be seen by thousands or hundreds of thousands of consumers, damaging a CPG's reputation.
Weak or non-existent brand loyalty: Previous generations tended to stick with the brands they selected. Grandfather smoked the same cigarette brand for 50 years, while mother always used the same laundry detergent. Today's millennial and Gen Z generations are far less loyal to brands. In fact, some CPG marketers say that we're in an "epidemic of disloyalty." CPG marketers must manage a constant cycle of landing new customers, since a percentage of current customers will switch to another brand.
CPG marketing analytics involves the curation, ingestion, and analysis of data sets related to consumer packaged goods sales, as well as related marketing and advertising campaigns. Marketing analytics can be backward-looking and forward-looking.
Backward-looking analytics evaluate data sources to explain the reason for a previous outcome. Forward-looking analytics analyze data to predict future purchasing patterns and outcomes. This is also known as predictive analytics.
How the COVID-19 Pandemic Affected CPG Marketing
The COVID-19 pandemic forced consumers to shelter-in-place and altered consumer behavior and preferences. With consumers spending a lot more time at home, convenience and safety became a top consideration.
People preferred to order groceries online and have them dropped off outside their door. In the early phase of the pandemic, sales of certain CPGs (like toilet paper, sanitizing wipes, and hand sanitizer) surged, as supply dwindled. Sales on e-commerce sites grew rapidly at the expense of purchases in brick-and-mortar stores.
In addition, several brands reduced CPG marketing budgets in response to lower consumer demand and sales. An April 2020 article in Marketing Dive reported that PepsiCo reduced their "non-essential" marketing spending, while focusing investments on identified growth areas.
To adapt to the changes brought on by the pandemic, CPG marketers took the following actions:
Optimized e-commerce sites to take advantage of increased web visitors
Shifted promotions from in-store marketing to online and mobile marketing
Shifted CPG marketing budget away from discretionary items towards growth opportunities
Did more with less: identified ways to meet product sales goals on fewer budget dollars
Launched DTC (Direct to Consumer) programs to directly connect with consumers and to build up more first party customer data (see our take on Direct to Consumer CPG)
What Is One of the Best CPG Marketing Campaigns?
One of the best CPG marketing campaigns wasn't entirely planned. It happened at the 2013 Super Bowl during a game played between the Baltimore Ravens and San Francisco 49ers. The lights went out at the Louisiana Superdome and Oreo tweeted a photo with the caption "You can still dunk in the dark."
That tweet is talked about as one of the best CPG marketing campaigns. The response on social media:
15,000 retweets on Twitter
20,000 likes on Facebook
Followers on Instagram increased from 2,000 to 36,000
While the tweet was not planned ahead of time, Oreo was well-prepared. According to an article at Forbes, the company was celebrating the 100th birthday of the Oreo and kicked off a campaign at the Super Bowl. Because of the campaign launch, Oreo assembled a social media command center that was staffed with brand and agency personnel. The team that assembled in the command center was able to take advantage of the real-time marketing opportunity.
What Is CPG Syndicated Data and Who Provides It?
CPG syndicated data provides aggregated product sales information from a broad set of retailers. The two leading providers of CPG syndicated data are Nielsen and IRI—both providers collect, organize, and sell CPG market data.
Nielsen's CPG data provides comprehensive information on market shares, competitive sales volumes, and insights into distribution, pricing, merchandising, and promotion. Nielsen's global retail network includes 900,000+ stores in 100+ countries. Through cooperation agreements, these stores share their sales data with Nielsen. In addition, Nielsen collects point-of-sale (POS) data from stores through checkout scanners.
IRI's "consumer and shopper solutions" provide datasets of shopper insights, segment planning, opportunity sizing, and activation strategies. IRI uses "purchase propensity models" that forecast future spend for brands and categories. In addition, IRI analyzes frequent shopper and loyalty program data to give CPG marketers insights for more effective targeting and activation.
CPG Marketing Conferences
The CPG industry hosts numerous in-person and virtual conferences for CPG marketers.
Related Solutions and Resources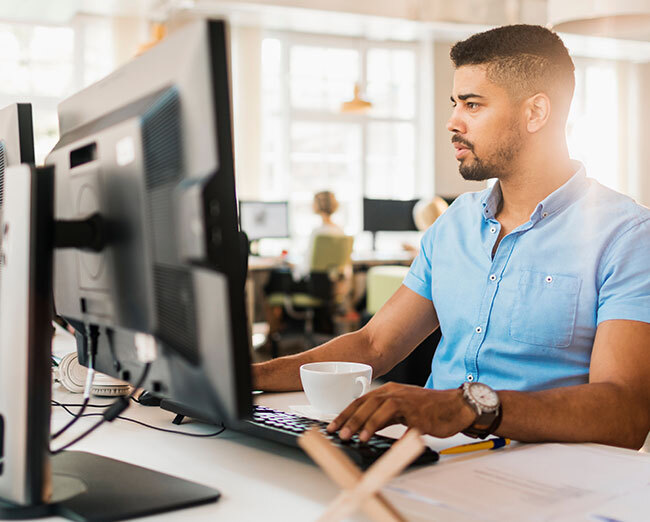 Food Dive: Winning with DTC
Explore the rapidly changing landscape of the CPG industry and what's needed to…
CPG Bytes video series
we explore real-life DTC examples as well as cover other CPG topics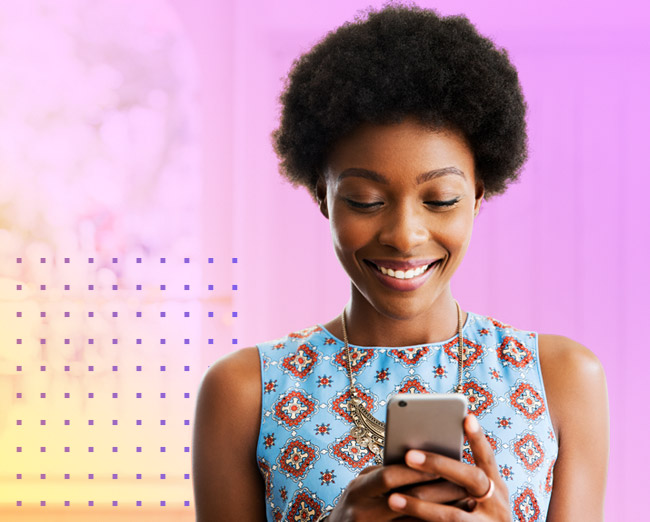 CDPs: The New Table Stakes for CPG Companies
Futurum Research breaks down the latest trends in the CPG industry, including…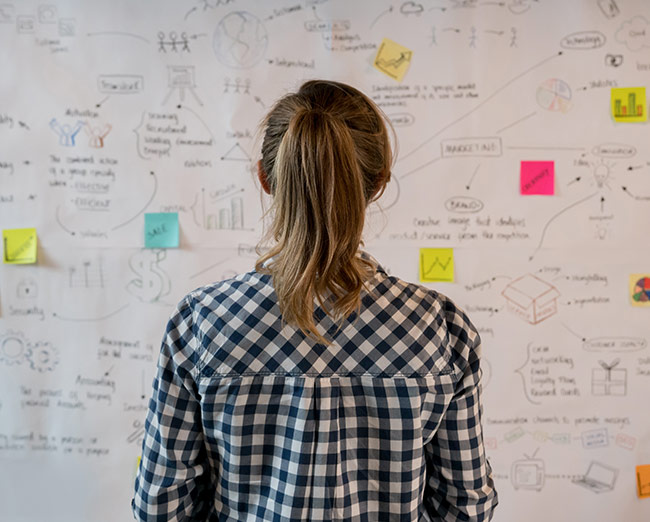 Anheuser-Busch InBev
How the global beverage giant busts silos, speeds digital transformation, and…