Develop More Robust Marketing Accountability Models
Prove Marketing ROI with Treasure Data®
Get practical advice on reducing the cost and complexity of holistic marketing mix and multi-touch attribution models that demonstrate positive business impact.

What does it take to measure, prove, and grow the contribution of marketing in an organization? The Forbes CMO practice has researched that question with its Marketing Accountability Initiative and chose Treasure Data to support technology best practices for multi-touch attribution and marketing mix models. In a survey of 800 CMOs and 50 subject matter experts, Forbes' reports the real business impact marketing teams deliver to their companies, sets benchmarks for marketing's contribution to enterprise value. and delivers some amazing insights into new data-driven marketing methods that elevate marketing's overall corporate status.
Download and read this report to learn marketing accountability best practice to see how to:
Use data to assess and communicate marketing programs' value
Eliminate roadblocks to marketing accountability
Enable the key processes and skill sets for measuring data-driven marketing tactics
Incorporate more customer and prospect touchpoints in multi-touch attribution models for a holistic marketing view of performance
Put technology to work for harnessing fragmented customer engagement data and establishing a true data-driven marketing process
Automate marketing accountability reporting and measurement for better, faster decision making and efficiency
"A 10% increase in the value of customer assets will drive a 7.2% increase in stock price because higher levels of customer satisfaction, trust and online service innovations enhance long-term margins, sales growth and enterprise value."
Marketing Accountability: What Role Do Customer Data Platforms Play?

A Customer Data Platform (CDP) helps companies with their data-driven marketing initiatives by being the one complete source of truth for all customer information. It helps collect every marketing touchpoint across every channel, both online data sources and offline interactions. By unifying all customer data and establishing a single profile for every customer, a CDP like Treasure Data can attribute each and every campaign and its performance at an individual customer level–making holistic marketing performance measurement a reality.
But the power doesn't stop there. Treasure Data Enterprise CDP takes its marketing accountability capabilities one step further and provides data workflow templates for multi-touch attribution models and allows for easy reporting and dashboarding. With one place for all campaign performance measurement, a CDP can cut the complexity and cost out of your data-driven marketing efforts, providing critical data-driven decision support for all of your marketing mix models.
To learn more about how Treasure Data has helped companies like Subaru and Shiseido with their data-driven marketing initiatives, download the report today.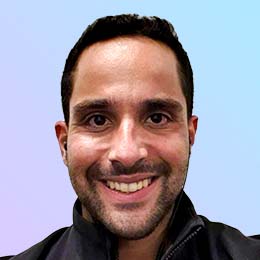 "Treasure Data is our center of marketing…our key to how we'll live in a cookieless world, in an even more digital environment, and still connect with our consumers."
Luiz Gama
Senior Global Martech Manager, AB InBev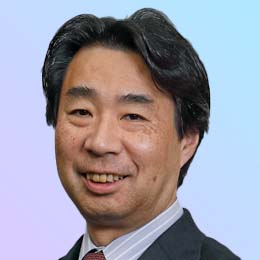 "The volume and variety of data we collect helps Subaru build customer loyalty and distinguish our brand for success in a highly competitive transportation market."
Saito Kazutaka
General Manager of Digital Innovation, Subaru