Must-haves for an Enterprise Customer Data Platform
Top Ten Checklist for an Enterprise Customer Data Platform
The explosion of customer data has created many opportunities to adapt your business to meet the needs of your customers. This checklist gives you the top ten must-haves for an Enterprise Customer Data Platform.
A few big players, such as Amazon, Uber and Netflix, who have successfully harnessed customer data are outperforming in their ability to deliver a great customer experience, faster and cheaper. The gap between those who have achieved a data driven, customer-centric business and those have not is growing rapidly. The tricky part to closing that gap is unifying your data from disparate silos in a way that is relevant, timely and actionable. An enterprise customer data platform (CDP) solves your customer data problem so you can focus on your business.
Here are the top ten must-haves for an Enterprise CDP. Look for these key capabilities when selecting an enterprise customer data platform that will empower you to gain valuable insights in order to better know your customers, engage in meaningful ways along the entire customer journey and measure your success.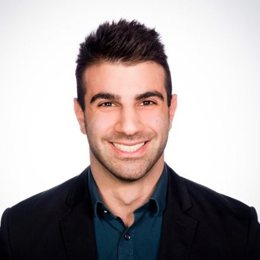 "Treasure Data has allowed us to dig deep into our app events data. It has also allowed us to validate or myth bust speculations that were made about our products before having the ability to look under the hood.TD has absolutely moved us into being a more data centric company. Treasure Data has allowed us to dig deep into our app events data. It has also allowed us to validate or myth bust speculations that were made about our products before having the ability to look under the hood.TD has absolutely moved us into being a more data centric company."
Digital Analytics Lead, Outcome Health

"Treasure Data solves the most challenging connectivity problems between data acquisition and data formatting to relational databases. It is used all over the organization including developers, analysts and business users."
Software Engineer - Big Data Platform, Wish

"Treasure Data has provided an immediate positive impact on seeing the details of the business, without having to aggregate multiple spreadsheets and use pivot tables."
Chief Digital Officer/SVP, Digital, Hart Energy