A marketer's guide to identity resolution
Recognizing Your Customers as Individuals
Identity resolution is a systematic method used to untangle the complex web of customer interactions that happen daily across your marketing channels. It acts as a digital detective, piecing together information from all of your data sources to connect the dots between relationships that may or may not appear obvious.
For example, your customer named Joe Smith can be identified in five different ways—via an email address in a marketing database, a web cookie, a street address, an email address in a support database, and a member ID from a third-party partner program. With a robust customer identity resolution, your solution should be able to track Joe Smith as he interacts across his devices and your platforms, resulting in a single, unified profile that includes all of his attributes (contact info, demographic info, etc.) and his entire transactional and behavioral history.
The power of a singular and complete view of every customer no matter the marketing channel is now harnessed in one system—your Customer Data Platform.
Download this guide to learn how Arm Treasure Data helps you:
Develop a "golden customer record" that can be used across your company
Use the results of identity resolution to optimize personalization
Create the right process for your business by using all methods of identity resolution
Drive marketing results for greater business impact
Identity Resolution Gets Results—Global Beverage Leader Improves Marketing Efficiency
One of the world's largest beer companies wanted to reduce its marketing and advertising spend—and generate more than $100 billion in revenue—by transforming its approach to personalized, micro-segmented marketing on a massive scale. The first thing Treasure Data did was clean up millions of incomplete and duplicate customer profiles and consolidate data from nine different systems and 110 websites. With complete, detailed consumer profiles and granular segments for creating personalized ads, emails, and instant messages, the company was on track to meeting its desired conversion rates and cutting its advertising costs by 36 percent.
Download this guide today and find out how you can optimize your data-driven marketing campaigns.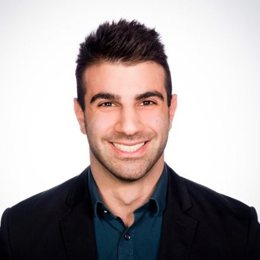 "Treasure Data has allowed us to dig deep into our app events data. It has also allowed us to validate or myth bust speculations that were made about our products before having the ability to look under the hood.TD has absolutely moved us into being a more data centric company. Treasure Data has allowed us to dig deep into our app events data. It has also allowed us to validate or myth bust speculations that were made about our products before having the ability to look under the hood.TD has absolutely moved us into being a more data centric company."
Digital Analytics Lead, Outcome Health

"Treasure Data solves the most challenging connectivity problems between data acquisition and data formatting to relational databases. It is used all over the organization including developers, analysts and business users."
Software Engineer - Big Data Platform, Wish

"Treasure Data has provided an immediate positive impact on seeing the details of the business, without having to aggregate multiple spreadsheets and use pivot tables."
Chief Digital Officer/SVP, Digital, Hart Energy