Guide: Overcoming the Challenges of Multi-Touch Attribution with Treasure Data's Customer Data Platform
Marketers need to know their true return on investment tied to campaign touch points. This means that B2B and B2C campaign analytics need to show credit for the marketing touches that led to conversions and sales. Multi-touch attribution is a flexible attribution model that allows marketers to assign credit amongst interactions and get true performance insight.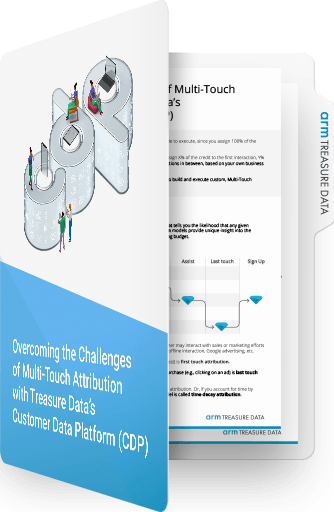 There's no single attribution model that can fit every marketer's needs. With that in mind, Treasure Data provides its users multiple attribution model templates, including ones for custom attribution. Our attribution models are built as workflows to ease error handling and reduce end-to-end latency. Learn how to build and execute custom, multi-touch attribution models in Treasure Data's enterprise Customer Data Platform.