Use Customer Data Platform for Predictive Scoring
Harness the Power of Predictive Analytics to Boost Marketing Results
Using Arm Treasure Data enterprise Customer Data Platform for Predictive Scoring
Predictive analytics is the use of data, algorithms, and machine learning techniques to assign 'scores' to various user segments based on historical data. Its goal is to assess a likelihood of what will happen in the future — such as making a purchase, predicting churn or influencing a customer or user behavior — so that a specific action can be taken.
In this white paper, you will learn about predictive analytics as well as its common use cases:
Identification of customers likely to churn
Recommendations for eCommerce cross-selling and upselling
Predictive maintenance and quality fulfillment with IoT monitoring
Prediction of features for product development
Inventory forecasting and pricing strategy
Calculation of risk
Arm Treasure Data enterprise CDP's predictive analytics empowered Subaru to see their customers as individuals on different buying journeys. Buyers in the consideration phase were very different than those who were close to purchasing, and the prediction of purchase with behavior-based audience segments allowed Subaru to personalize communications for its various segments to better drive growth and revenue.
Subaru's 'highly likely to buy' estimate shot from 26% to 73% with Treasure Data's Machine Learning capabilities
One highly targeted "cash back" campaign yielded $26M from an order rate increase of 15%
Prediction Extends Beyond the Marketing Department
Marketing is just one function in the organization that can benefit from predictive analytics. As the purveyors of customer lifetime value, marketers must constantly find new ways to engage consumers. So it's no wonder that the ability to predict customer churn and target the right groups of buyers for upsell and cross-sell are the most common applications of predictive analytics. However, there are many other functions including supply chain, operations, product, and customer service that can also reap the rewards of predictive techniques to improve business results.
With the rise of prediction, a landmark shift in understanding human behavior is underway — allowing companies to delight their customers with experiences tailored to their preferences, operating within an efficient and aligned organization.
To learn more about how to harness the power of prediction, download the white paper here.
Download Now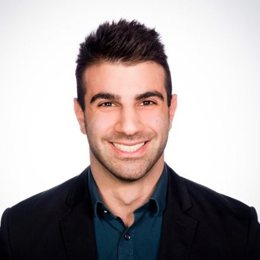 "Treasure Data has allowed us to dig deep into our app events data. It has also allowed us to validate or myth bust speculations that were made about our products before having the ability to look under the hood.TD has absolutely moved us into being a more data centric company. Treasure Data has allowed us to dig deep into our app events data. It has also allowed us to validate or myth bust speculations that were made about our products before having the ability to look under the hood.TD has absolutely moved us into being a more data centric company."
Digital Analytics Lead, Outcome Health

"Treasure Data solves the most challenging connectivity problems between data acquisition and data formatting to relational databases. It is used all over the organization including developers, analysts and business users."
Software Engineer - Big Data Platform, Wish

"Treasure Data has provided an immediate positive impact on seeing the details of the business, without having to aggregate multiple spreadsheets and use pivot tables."
Chief Digital Officer/SVP, Digital, Hart Energy