THE DIGITAL SHIFT
EXPLORING THE TRANSFORMATIVE POWER OF CUSTOMER DATA
Nov 24 – Nov 25, 2021
Presented by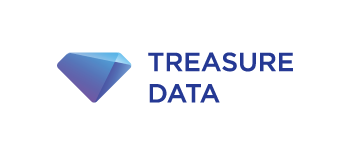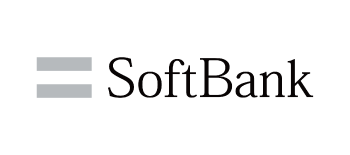 SPEAKERS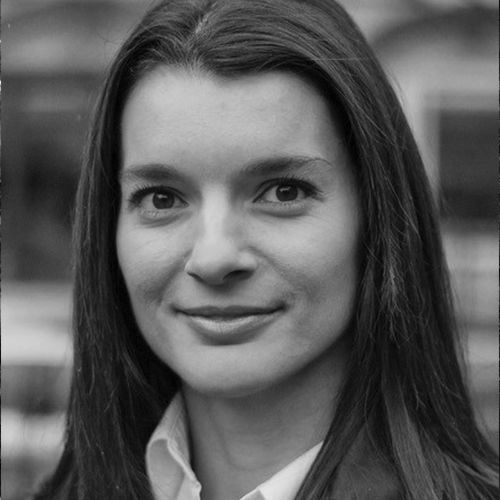 Biljana CvetanovskiPartner, McKinsey & Company
SESSION
10:30 – 10:50
The Growth Triple Play: Creativity, Analytics, and Purpose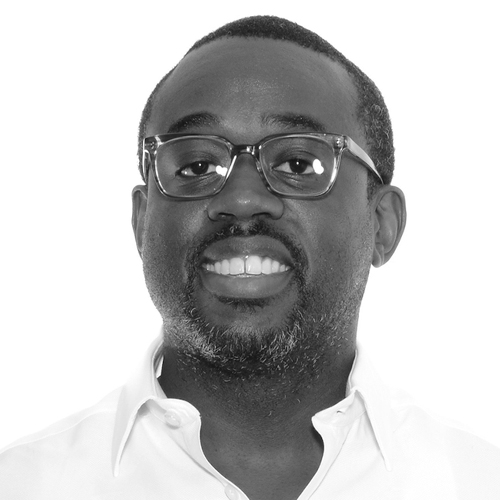 Jamison AntoineVice President, Global Customer Experience, Warner Recorded Music
SESSION
14:15 – 14:45
From Building a Culture to Delivering Real Value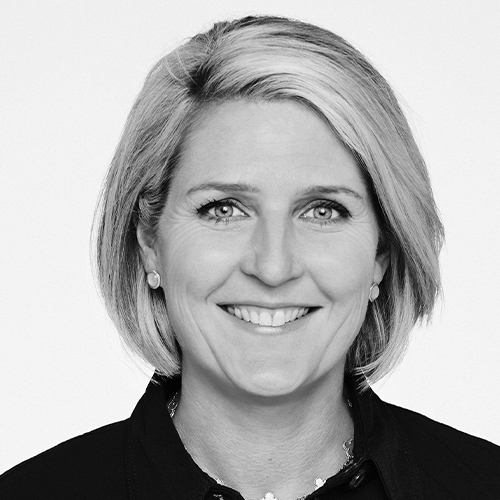 Molly BattinSenior Vice President, Global Brand Marketing, Delta Air Lines
SESSION
14:15 – 14:45
From Building a Culture to Delivering Real Value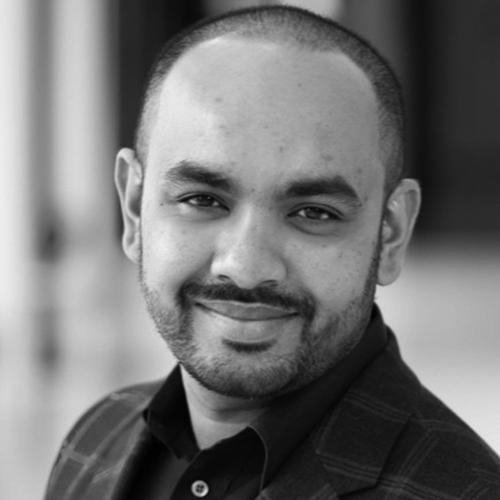 Ainul HudaSVP, Global Head of Audience Development, Analytics and Social, Condé Nast
SESSION
10:45 -11:15
Building a Data-Driven Organization: Insights from the Innovators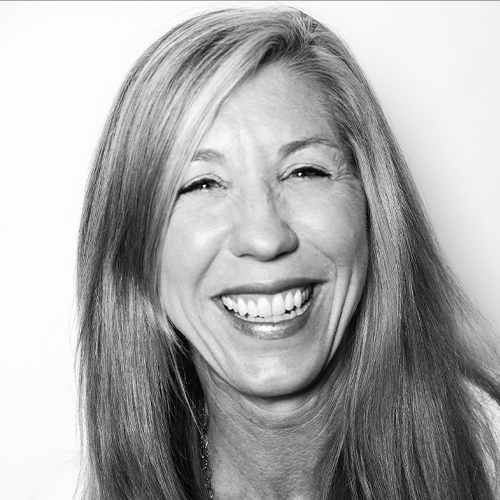 Julie BowermanChief Global Digital Consumer and Customer Experience Officer, The Kellogg Company
SESSION
10:45 -11:15
Building a Data-Driven Organization: Insights from the Innovators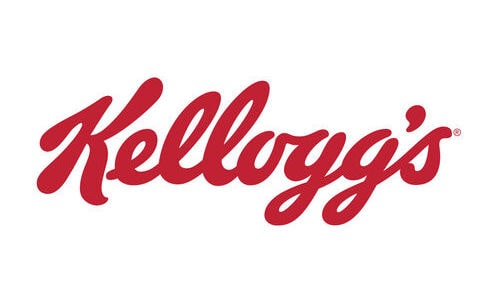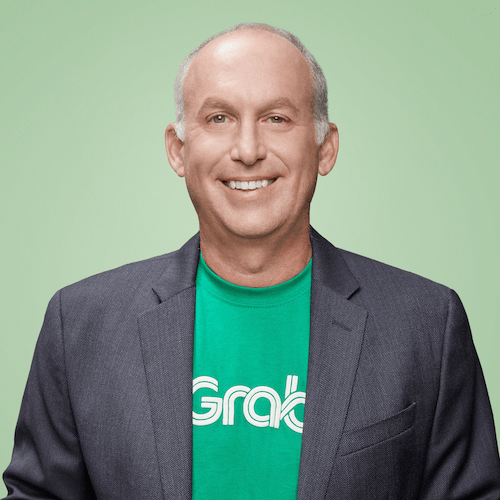 Ken MandelRegional Managing Director, GrabAds & Brand Insights, Grab
SESSION
14:50 – 15:10
Brand-as-a-Service – Always On and Always Useful
BIOGRAPHY
Ken Mandel is the Regional Managing Director of GrabAds and Brand Insights. He leads the overall ads and brand insights strategy for Grab across Southeast Asia, and spearheads a fast-growing team comprising commercial, partnership and product functions to grow the advertising services business at Grab.Ken's current remit at Grab is an eclectic accumulation of almost everything he has done in his 25 years in the industry. His vision for GrabAds is to support brands with offerings that span the full marketing funnel, enable marketers with deep insights of their customers' behaviours and preferences, and help drive the 'last click to the last mile' for brands via the Grab platform.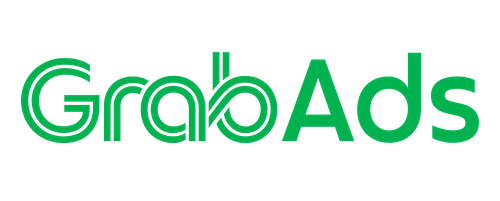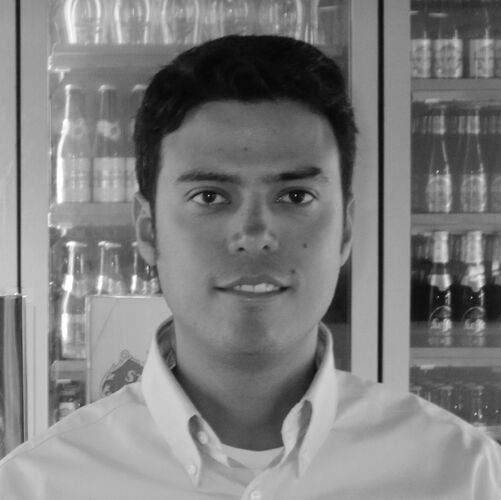 Ricardo OrtegonGlobal Vice President, MarTech, Anheuser-Busch InBev
SESSION
11:00 – 11:25
Disruption: The Catalyst for New Opportunities and Growth
BIOGRAPHY
Ricardo Ortegon joined Anheuser-Busch InBev in 2007. He is ABI's Global Vice President for Marketing Technology (MarTech) and leads a team of engaged and talented Engineers, Marketeers and Data Scientists in the selection, implementation, training adoption and operation of technology platforms across the global footprint of AB InBev.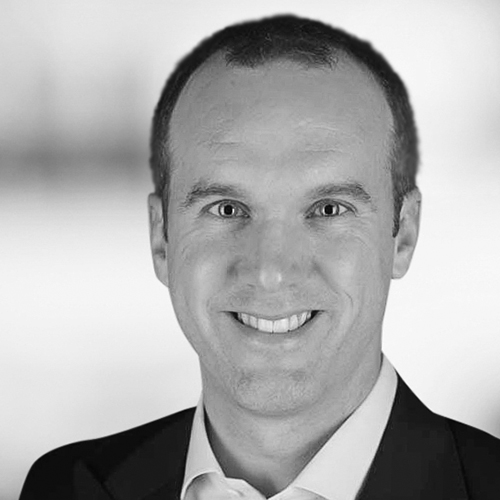 Phil SagerPartner, Bain & Company
SESSION
14:15 – 14:45
From Building a Culture to Delivering Real Value
BIOGRAPHY
Phil Sager is an Expert Partner focused on Customer Experience, Simple & Digital transformation and Net Promoter System®. He supports clients across the globe from his base in Bain & Company's Toronto office. He has more than 19 years of management consulting experience with Bain, having worked with clients across North America, South America, Europe and Asia.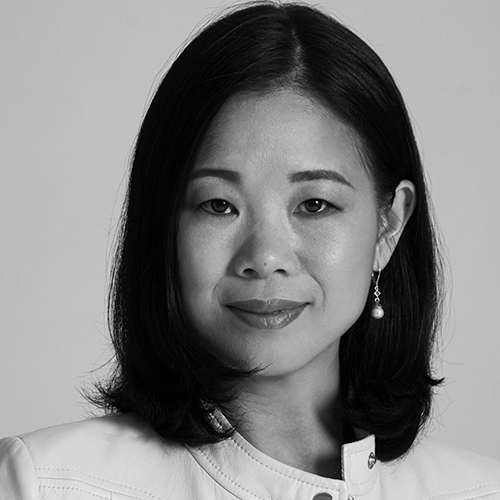 Peggy Fang RoeGlobal Officer, Customer Experience, Loyalty and New Ventures, Marriott
SESSION
11:00 – 11:25
Disruption: The Catalyst for New Opportunities and Growth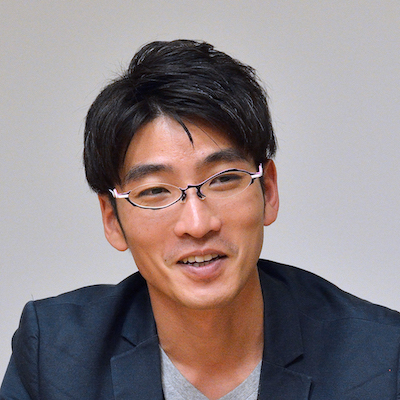 Keiichi OnishiGroup Leader at Digital Strategy Division, IT Center, Yamaha
SESSION
13:10 – 13:40
Digital Transformation Journey of Yamaha Motor
BIOGRAPHY
Mr. Onishi is currently working for Yamaha Motors Co., Ltd, serving as a manager of Digital Strategy Department to accelerate company-wide digital transformation focusing on digital marketing and data analytics. Prior to that, he worked on Yamaha's startup investment activities focusing on various strategic areas including AI, Robotics, and Connectivity. He also developed new IoT business as a spin-off company. Earlier in his career, he worked as a manufacturing engineer in its motorcycle business at overseas plants mainly in Southeast Asia. He has earned MS in engineering from Nagoya University, and MBA from Massachusetts Institute of Technology.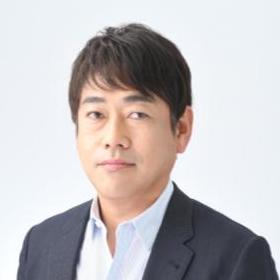 Daichi NozakiVP, Head of Global Business Division, SoftBank Corp.
SESSION
10:00 – 10:25
Opening Remarks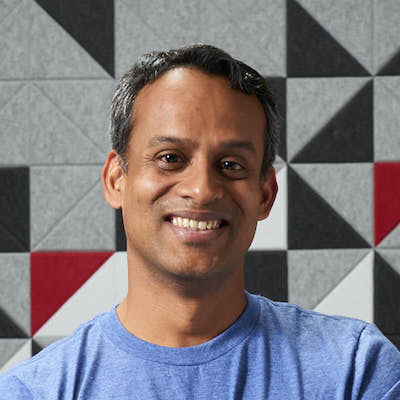 Srinivas GattamneniCEO, ADA
SESSION
10:00 – 10:25
Opening Remarks
BIOGRAPHY
Srinivas is a charismatic leader with a clear vision of what success looks like.He leads ADA, the largest company in Asia that integrates data, insights, media, and content to deliver business outcomes across nine countries in South and Southeast Asia.Srinivas has also served as Chief Portfolio Officer at Axiata Digital where he oversaw all M&A,portfolio operations, and investments for the Axiata portfolio of companies in digital advertising, digital financial services, and platforms.Before joining Axiata, he founded PayZazz, a UK based mobile payments startup. Prior to that, he headed Corporate Venturing at ARM Ltd. in Cambridge, UK, and also led China operations for Motorola Mobile Devices software group in Shanghai.Srinivas holds an MBA from London Business School and B.Eng from National University of Singapore.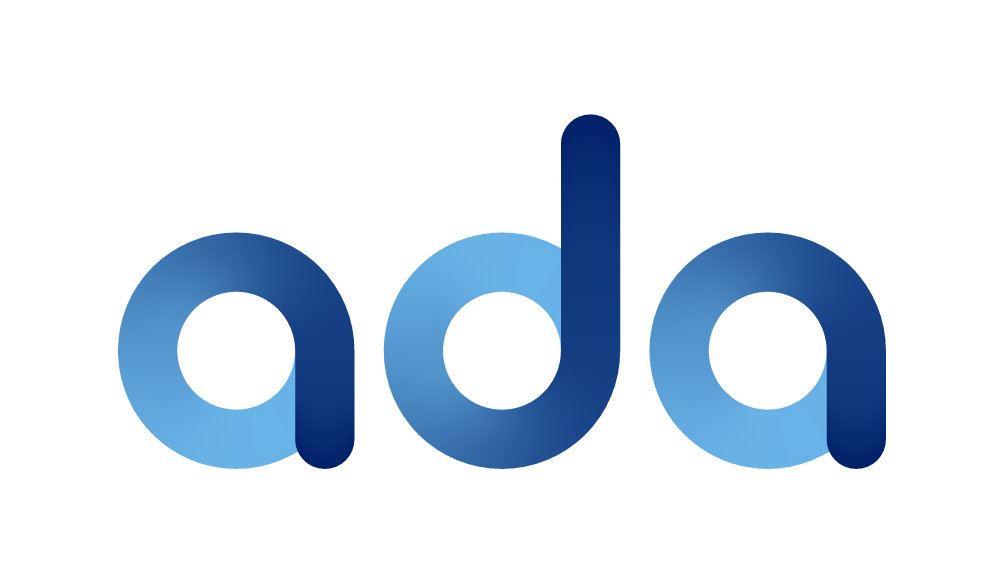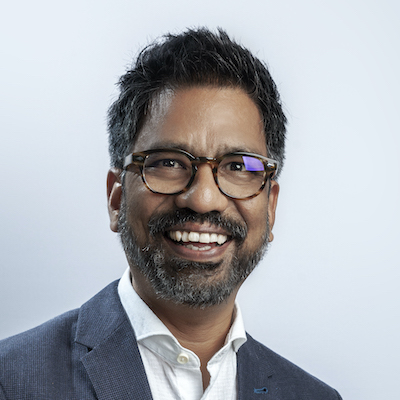 Anurag GuptaChief Operating Officer, ADA
SESSION
15:10 – 15:50
RISE UP: Data-Powered Blueprint for Marketing Excellence
BIOGRAPHY
Anurag is an integrated communications leader, skilled at unlocking growth opportunities. As Chief of Agency and COO, Anurag leads all country teams with the objective of making ada the leading digital marketing agency in each market. He is also responsible for expanding ada's portfolio in Asia beyond its current set of 1,200 brands and set market teams up for further scale and growth.Anurag has more than two decades of experience in building teams, creating and executing integrated, complex communication programs spanning insights, creative, new and traditional media, and CRM. He has been in leadership roles at leading integrated communication agencies – Wunderman/Possible, WPP Team P&G Asia, DDB Mudra Max, Geometry India, Draft Worldwide East Africa, managing large teams, and working with top clients like Unilever, P&G, BP, Samsung and Vodafone. While at Wunderman, he led WPP's largest horizontal team in Asia for P&G where he built a bespoke team of integrated communications experts to manage all in-market activities for the FMCG brand. He has more than 300 local, regional and international awards to his credit, including Cannes Gold, and AMEs Asia Gold. Anurag is also a non-executive board member and advisor for a mobile start-up, Skrilo.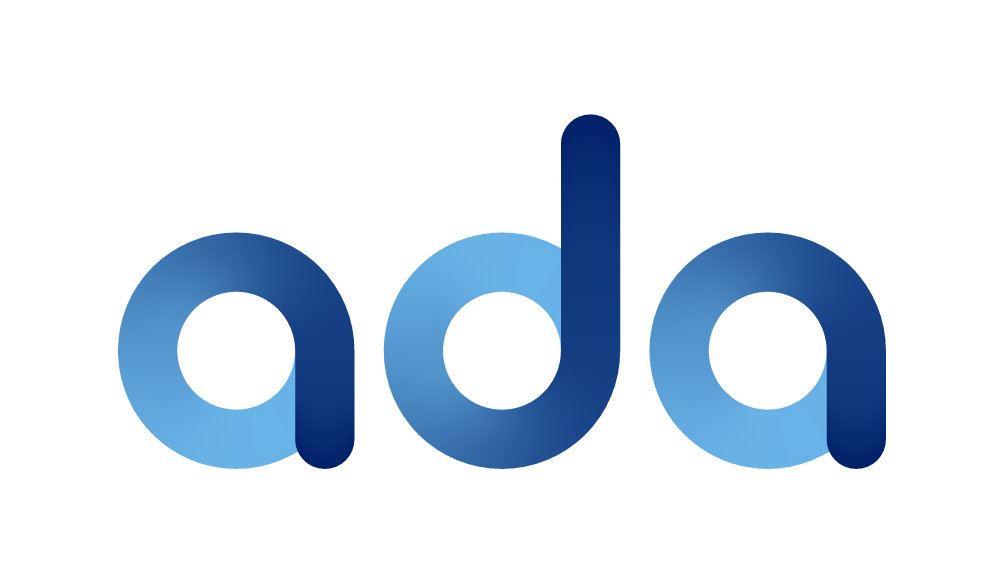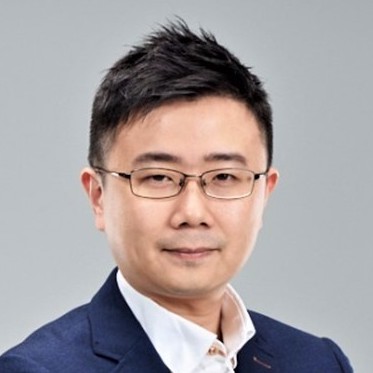 Yaki Yih ChengHead of Consulting, Marketing Technology, ADA Asia
SESSION
14:30 – 15:00
Digging for Gold: Harnessing First-Party Data for Growth
BIOGRAPHY
Having spent almost 8 years previously in DDGroup Singapore, YC leads ADA's Martech consultancy team. He helps clients reach business potential and ambition through data consultancy by optimizingconversion funnel, grow customer lifetime value and maximising returns on brand's Martech investment. Always passionate about all things MarTech, since January 2021, YC is also an adjunctlecturer at the Nanyang Technology University of Singapore in Digital Marketing Transformation.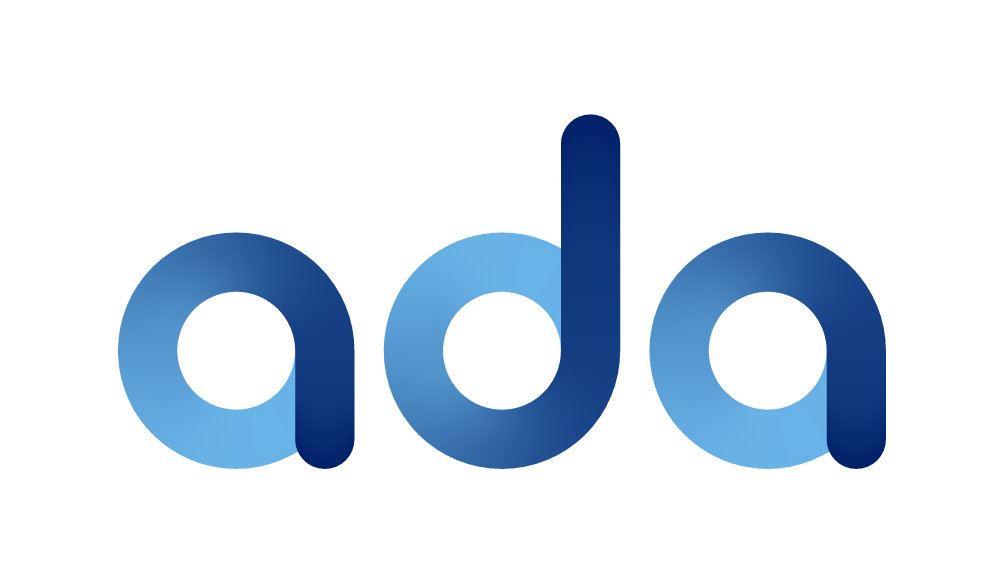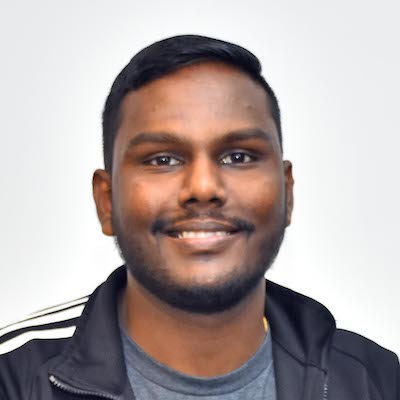 Ramesh KumaresonHead of Customer Engagement Solutions, ADA
SESSION
15:00 – 15:25
Data Driven Customer Experience with Customer Engagement Solutions
BIOGRAPHY
Ramesh is the Head of Customer Engagement Solutions at ADA, where he heads the Business Messaging vertical and leads a team to enable solutions for businesses to fulfill their client engagement requirements across multi-channels.He is a growth-driven aspiring marketer with over 10 years of experience in Business Development, Product Management, Brand Building and Product Marketing.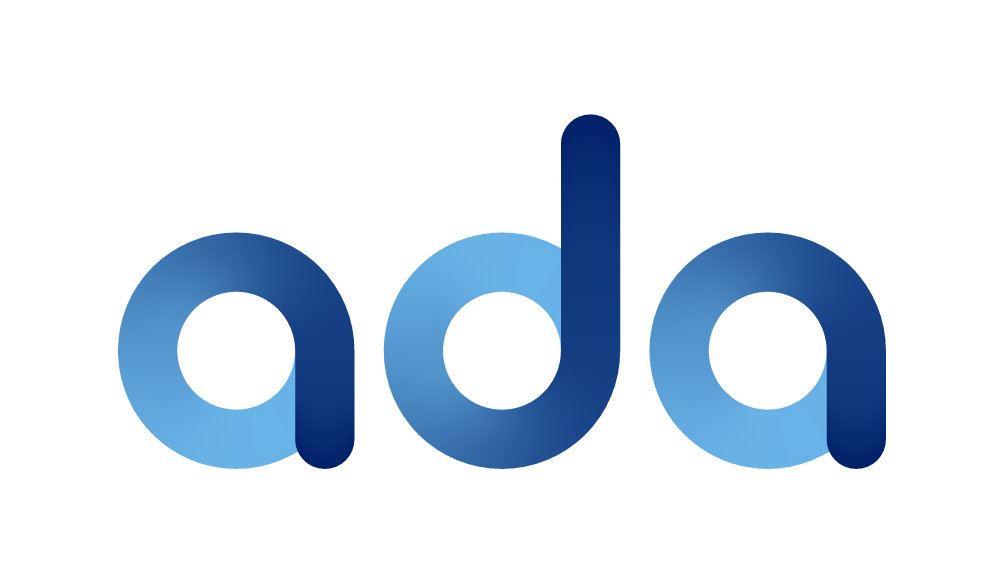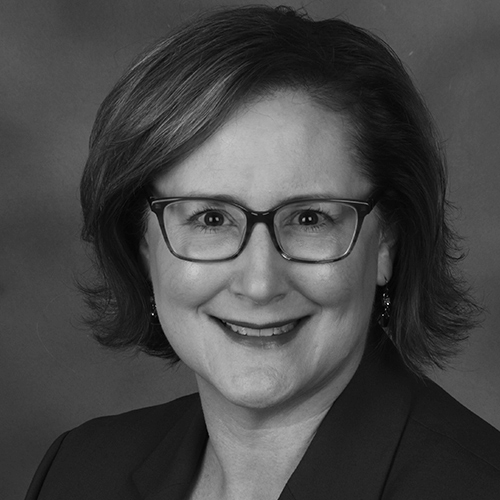 Karen DonovanSenior Manager, Customer Data Platform Program, Stellantis
SESSION
13:35 – 14:00
How Unified Customer Data Fuels Customer Retention and Revenue Growth
BIOGRAPHY
Accomplished, results-driven, marketing professional with extensive experience in marketing strategic design, management of cross-channel marketing automation and measurement projects.Possess strong problem solving and analytical skills with the ability to quickly identify, communicate and solve issues as they arise. Significant experience in managing cross functional agency teams, clients and vendors with a proven track record of delivering marketing solutions through business analysis, strategic planning and implementation.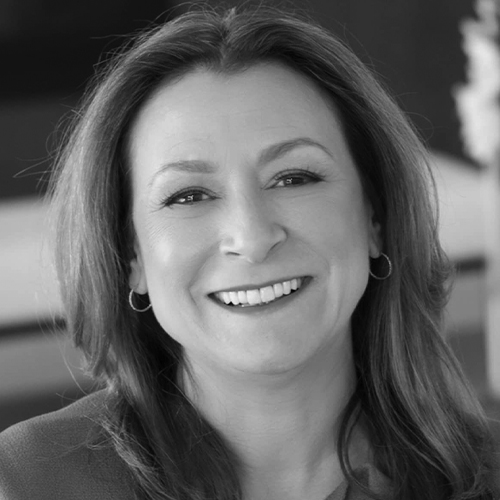 Jeanne BlissFounder and Chief Executive Officer, Customer Bliss
SESSION
11:30 – 11:50
Earn the Right to Customer-Driven Growth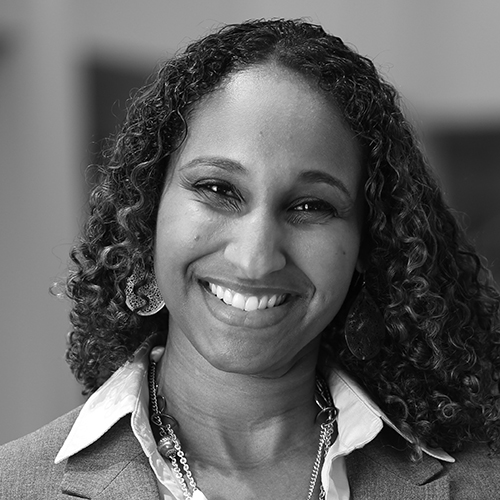 Inri MouchetteHead of Innovation, Campbell Soup Company
SESSION
11:00 – 11:25
Disruption: The Catalyst for New Opportunities and Growth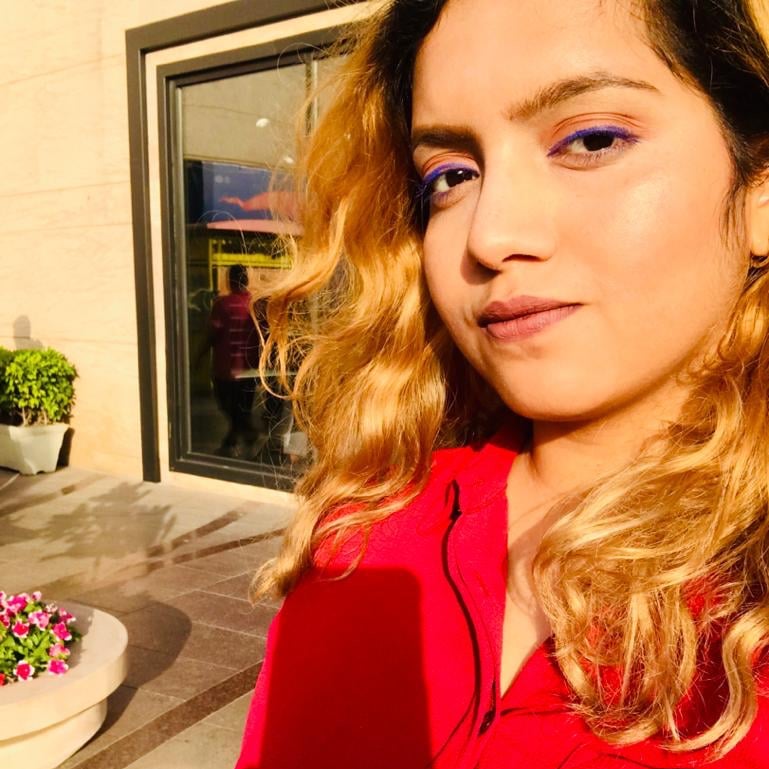 Jasmine AriffSales Director Thailand, Crescendo Lab
SESSION
13:40 – 14:10
Data driven Customer Engagement with timely Personalization
BIOGRAPHY
Jasmine Ariff, Sales Director at Crescendo Lab has started the digital transformation journey being a Cloud Evangelist during her early days with Microsoft and comes with 8+ years of experience in the SaaS world with exposure across APAC with experience in the changing digital landscapes across different regions and industries.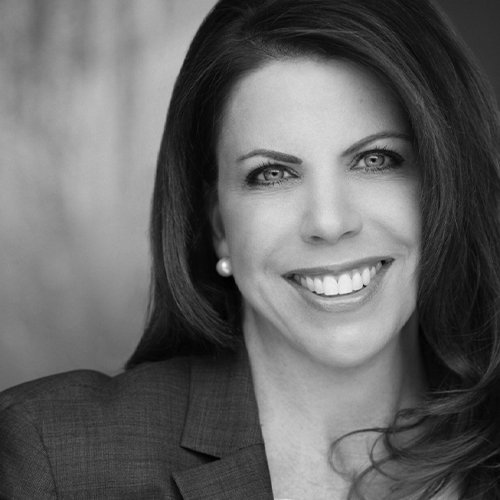 Angela ZepedaChief Marketing Officer, Hyundai Motor America
SESSION
10:45 -11:15
Building a Data-Driven Organization: Insights from the Innovators

Daniel NewmanFounding Partner and Principal Analyst, Futurum Research
SESSION
11:20 -11:50
The Role of Data in Real-Time Marketing and Enterprise Growth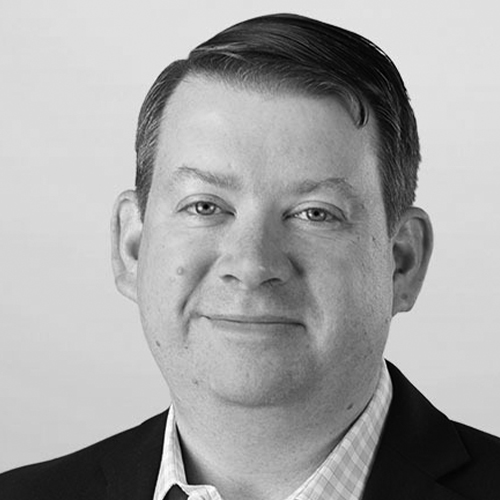 Joe StanhopeVice President and Principal Analyst, Forrester Research
SESSION
10:10 -10:40
The Age of Moment: What it Means for Customer Data and Marketing Technology
BIOGRAPHY
Joe is a vice president and principal analyst, serving CMOs. He is a leading expert on the intersection of marketing and technology. Joe's research focuses on exploring strategies for leveraging technology — including enterprise marketing software suites, customer analytics, cross-channel campaign management, customer data platforms, and identity management — to deliver relevant and engaging customer experiences. Joe also researches the long-term trajectory of the marketing technology ecosystem and its implications for marketing organizations, technology suppliers, and services provider.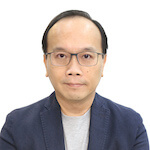 Adrian HoonCo-Founder COO/CMO, GetPlus
SESSION
11:55 -12:20
Using Data Analytics to Drive Personalization and Revenue Optimization.
BIOGRAPHY
Adrian is seasoned business & marketing professional with deep knowledge in the advertising, marketing, CRM, loyalty and marketing technology in Asia Pacific. Before he co-found Global Poin Indonesia, he held numerous senior leadership roles in leading international media and marketing technology companies, leading his team from setting strategic business development direction to delivering a full suite of customer engagement, marketing automation / loyalty solutions across multiple industries such as Travel, Retail, E-commerce, Financial Services, Telecom & Media on a regional scale.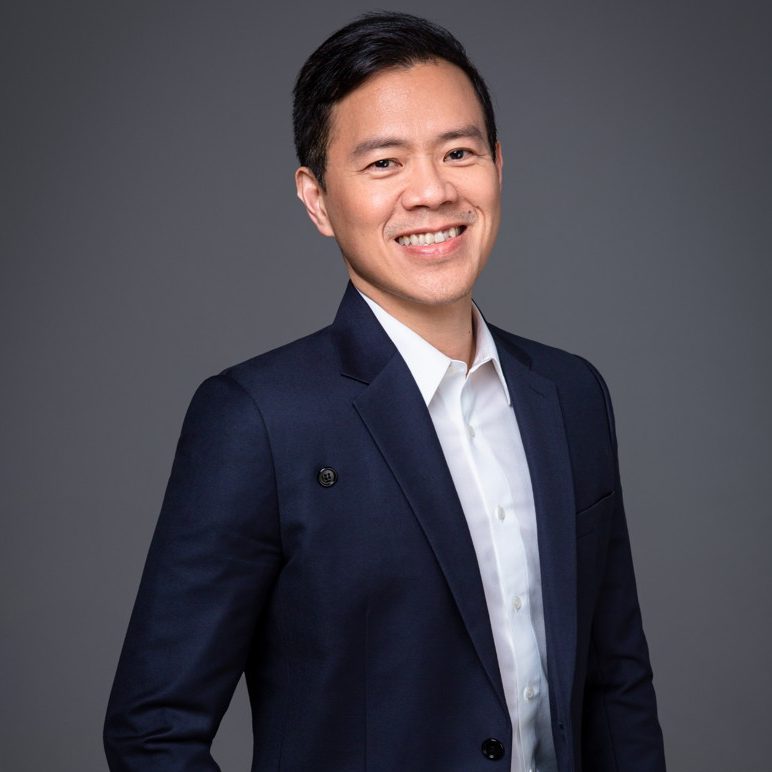 Darryl SuVP of Sales, LiveRamp
SESSION
13:00 – 13:30
Retailer – the new platform for brands
BIOGRAPHY
Darryl Su has 20+ years of experience in IT & Internet technologies, and has been helping companies expand and grow in Greater China & Asia. He is an expert and a seasoned manager in CDP (Customer Data Platform), eCommerce and Digital Marketing solutions.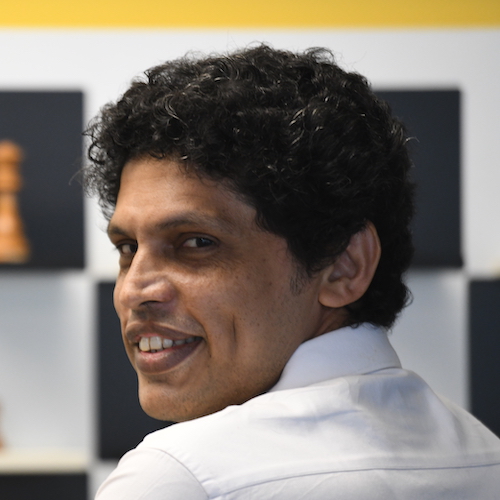 Deepak BhosaleAsian Paints
BIOGRAPHY
Deepak Bhosale is part of the Asian Paints Business Leadership team, and his accountability is to create competitive differentiators for the India and International Businesses using cutting edge digital technologies. His role is akin to a Chief Digital Officer, Chief Analytical Officer and Chief Security Officer (CDASO). Over the last 20 years, Deepak has been involved in a wide range of technology solutions in the space of Business Applications, Networking Infrastructure, Data Center and Cyber Security. More recently, he has been involved in digital projects around Machine Learning/Artificial Intelligence, Business Analytics, IoT Pilots and AR/VR/Visualizations for customer experience.
Hiro YoshikawaFounder and Executive Chairman, Treasure Data
SESSION
10:00 – 10:25
Opening Remarks

Kazuki OhtaFounder and Chief Executive Officer, Treasure Data
SESSION
11:20 -11:50
The Role of Data in Real-Time Marketing and Enterprise Growth
BIOGRAPHY
Kazuki (Kaz) Ohta is the CEO of Treasure Data. Kaz was the founding Chief Technology Officer (CTO) at Treasure Data. Prior to that, he co-founded the world's largest Hadoop User Group in 2009. A long-time open source advocate, he has made numerous contributions to open source software and was instrumental in developing the open-source applications Fluentd, Embulk and Messagepack.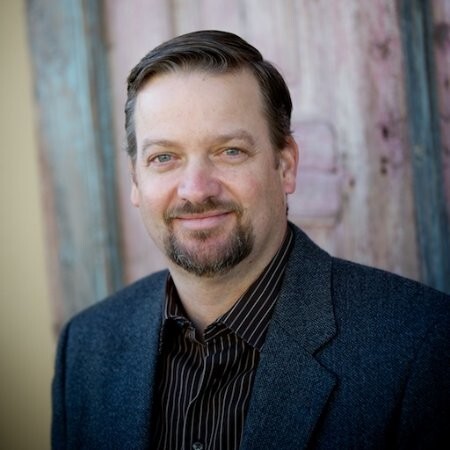 Tom TreanorChief Marketing Officer, Treasure Data
SESSION
13:35 – 14:00
How Unified Customer Data Fuels Customer Retention and Revenue Growth
BIOGRAPHY
Tom Treanor is the CMO of Enterprise CDP leader Treasure Data. He focuses on marketing, martech, CDPs and digital marketing. He has an MBA from the Wharton School of Business and a Master of Arts in International Studies from the University of Pennsylvania. With a unique blend of business experience, technical skills and creativity, he has been able to make a meaningful impact on many companies. Follow him on Twitter @RtMixMktg.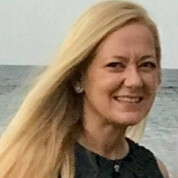 Danica KonetskiIndustry Principal, CPG, Treasure Data
BIOGRAPHY
Danica Konetski is the Industry Principal for Consumer Packaged Goods for Treasure Data, a leading enterprise Consumer Data Platform (CDP) provider. Previously, she was in insights and analytics at both Kraft and ConAgra. She has also been a vendor-partner with consulting and sales roles at Kantar (a WPP company), and most recently, IBM, where she was certified as a senior consumer industry subject matter expert and worked in Data and Analytic Services and IBM Services for Salesforce. Danica earned her MMR degree from the Terry College of Business at the University of Georgia.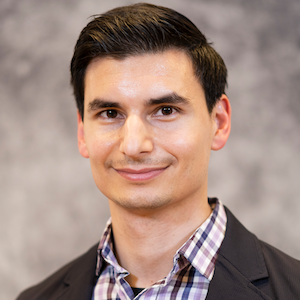 Sean ValenciaMarketing Strategist, Treasue Data
SESSION
15:50 – 16:00
Closing Remarks
14:30 – 15:00
Digging for Gold: Harnessing First-Party Data for Growth
15:25 – 15:30
Closing Remarks
BIOGRAPHY
Sean previously worked at an online bank in the United States. He later received and MBA from Hitotsubashi University in Tokyo. Currently he leads APAC region marketing at Treasure Data.

AGENDA
In today's landscape, digital acceleration is always a step ahead, and brands are continually trying to keep up. What drives the best brand experience is directly tied to the overall customer experience, but what defines the best customer experience is constantly changing.
There has been a shift in the view of digital and data. Creating a truly "customer-centric" organization now requires marketers to utilize more first-party data to deeply understand customers, then delivering a seamless relevant experience. Join us as we speak with brand and marketing leaders to explore the future or marketing strategies brands can use to position themselves for success at a moment's notice. Conversations will span new technologies and offer actionable insights on how to rise above the competition and deliver incredible customer experiences with data.
DAY1 – Nov 24
DAY2 – Nov 25
PM session
13:10 – 13:40
Digital Transformation Journey of Yamaha Motor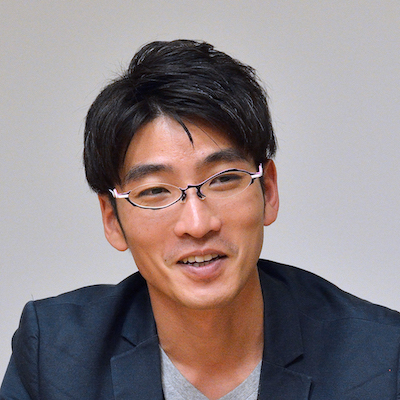 Keiichi Onishi, Group Leader at Digital Strategy Division, IT Center, Yamaha
Session Overview
Yamaha Motor established Digital Strategy Department in 2018 to promote digital transformation. Since the introduction of CDP in the same year, we have been collecting, integrating and utilizing customer data generated at digital and physical touchpoints in order to provide more value to customers. Also we have intensively promoted democratization of data analytics capability. This section introduces our history from the introduction of CDP to the present, challenges, cases, and future.
13:40 – 14:10
Data driven Customer Engagement with timely Personalization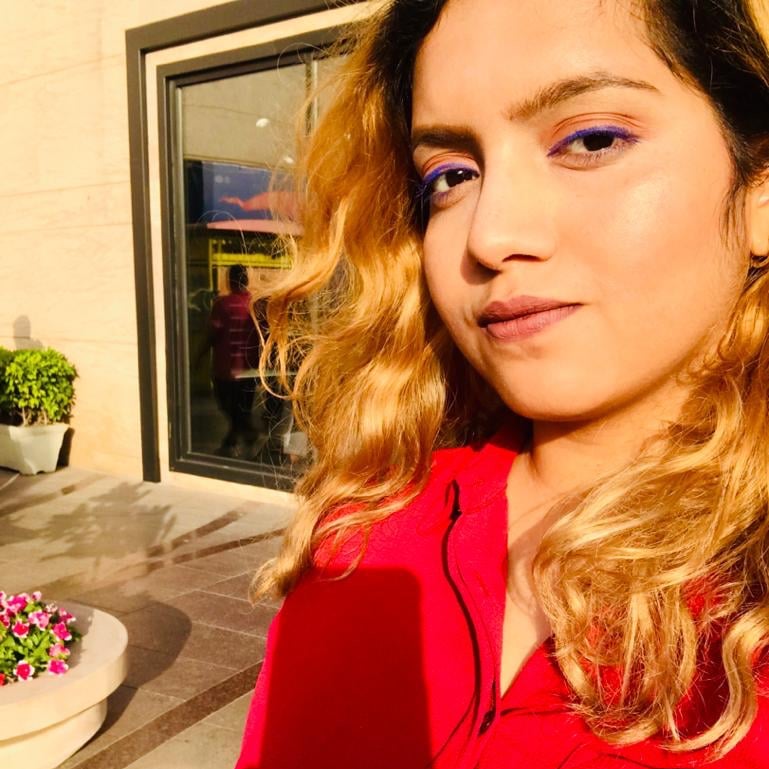 Jasmine Ariff, Sales Director Thailand, Crescendo Lab
Session Overview
How brands should focus on data available to deliver a personalized experience to customers in a timely manner.
14:15 – 14:45
From Building a Culture to Delivering Real Value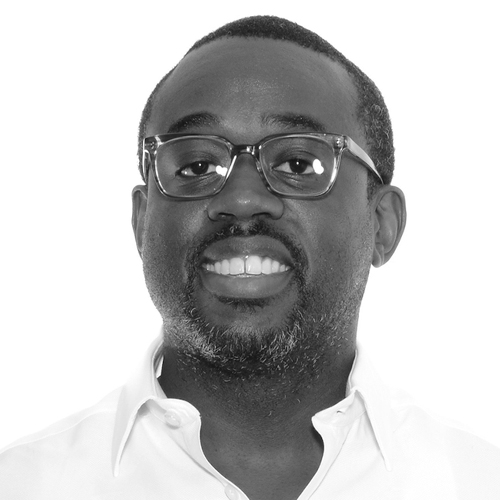 Jamison Antoine, Vice President, Global Customer Experience, Warner Recorded Music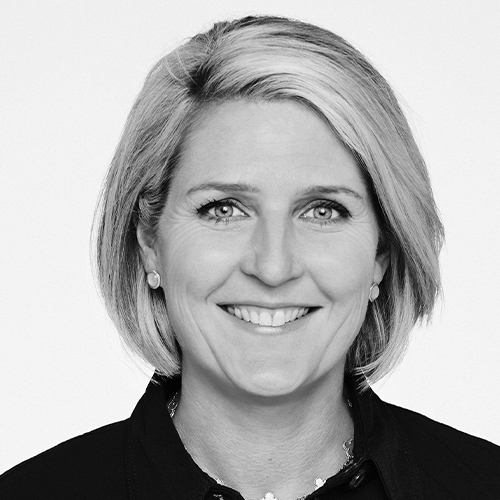 Molly Battin, Senior Vice President, Global Brand Marketing, Delta Air Lines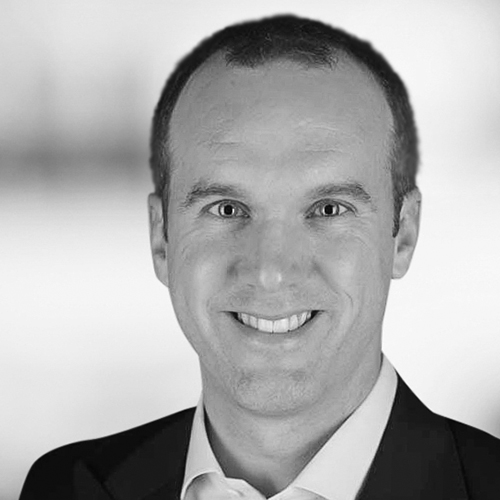 Phil Sager, Partner, Bain & Company
Session Overview
Today's digital-savvy consumers interact with brands on so many different channels, both online and offline, it's often challenging for companies to truly understand their customers' preferences, much less delivering personalized experiences at scale.
In this panel, join Adweek and leaders from Delta Airlines, Bain and Warner Recorded Music as they share their real-world learnings on building a customer-centric culture, and more importantly, how to turn that mentality into a practice that delivers economic value.
This session was originally presented at the US Digital Shift live virtual event in October, produced in partnership with Adweek.
14:50 – 15:10
Brand-as-a-Service – Always On and Always Useful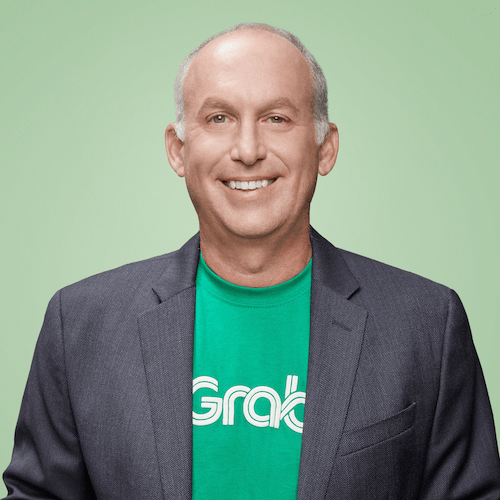 Ken Mandel, Regional Managing Director, GrabAds & Brand Insights, Grab
Session Overview
We are living in the most unprecedented times of our generation, where everything in our businesses and personal lives have accelerated in both positive and negative ways, and the only constant is chaos. Given these challenges, marketers not only need to redefine the relationship that brands have with consumers, they also need to rethink its utility to consumers to create a positive value exchange between the brand and the consumer. Brands today must reframe their relationships with consumers to become much more like software – always on and always useful. We are looking at a future in which Brand-as-as-Service will be the norm and not the exception.
15:10 – 15:50
RISE UP: Data-Powered Blueprint for Marketing Excellence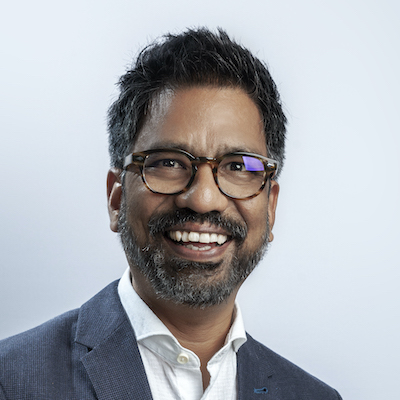 Anurag Gupta, Chief Operating Officer, ADA
Session Overview
Anurag will present the ongoing marketing industry shift towards all things Data, AI, ML and automation towards an elevated marketing efficiency.
15:50 – 16:10
Closing Remarks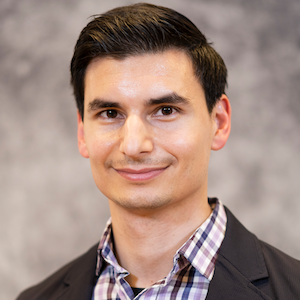 Sean Valencia, Marketing Strategist, Treasue Data
PARTNER