How Retailers Plan to Win with Personalized CX
Retail Leadership Survey Report: Retail CX and Data Management Strategies in 2020
How do top retailers expect to make their numbers in 2020 and beyond? And which strategies, investments, and martech are they investing in now? Hint: Personalized customer experience (CX) is the top priority.
In this revealing new report from eTail, WBR Insights, and Treasure Data, you'll learn how high-ranking execs in retail companies with more than $1 billion in revenues answered these questions:
How will they transform customer engagement in 2020?
Which customer data strategies are these retailers banking on?
What kinds of data are they using to fuel their expansion plans?
So if you want to make your numbers this year—or soar above them—download this eTail report, compliments of Treasure Data.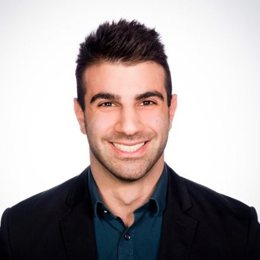 "Treasure Data has allowed us to dig deep into our app events data. It has also allowed us to validate or myth bust speculations that were made about our products before having the ability to look under the hood.TD has absolutely moved us into being a more data centric company. Treasure Data has allowed us to dig deep into our app events data. It has also allowed us to validate or myth bust speculations that were made about our products before having the ability to look under the hood.TD has absolutely moved us into being a more data centric company."
Digital Analytics Lead, Outcome Health

"Treasure Data solves the most challenging connectivity problems between data acquisition and data formatting to relational databases. It is used all over the organization including developers, analysts and business users."
Software Engineer - Big Data Platform, Wish