Personalization in exchange for loyalty
Retail: Big Data, Bigger Profits
Today's consumers expect personalization in exchange for loyalty
In this white paper on Retail and eCommerce, you will learn about:
The rise of the marketer and the role of data in the strategies of the disruptors
Different challenges for different types of companies (eCommerce only, hybrid eCommerce / retail, CPG)
The role of the Customer Data Platform in bringing it all together
The move toward on-demand services and hyper-personalization
The importance of putting the customer at the center
Retail and eCommerce: Survival of the Fittest
Innovative retailers that expect to thrive in today's competitive atmosphere understand that the only way to survive is to embrace the blurred lines between online, offline, eCommerce, mCommerce, and brick and mortar. Technology is the driving force, disrupting how consumers shop, removing barriers to entry for new businesses, and pushing towards concierge and on-demand services, ultra-convenience consumption, and hyper-personalization.
The list of struggling retailers is never-ending, with recent store closures from Rite Aid, Sears, Kmart and ToysRUs — to name a handful. What's behind their falling profits?
Many of these companies simply failed to leverage technology to solve such complicated issues as inventory management, trend prediction and customer experience. Simply put, they lost touch with their customers — their preferences, attitudes and desires.
At the same time. companies like Amazon, Zappos and eBay continue to find ways to keep customers engaged, drive increased share of wallet, and conquer new product categories. The big differentiator for these companies is how they address consumer needs, and build brand loyalty through positive, personalized experiences.
A New Focus on Meeting Consumer Needs: Wherever and Whenever
Many online operators are now opening physical stores and applying their advanced online data-capture capabilities to the offline environment — where more than 90 percent of purchases are still made.
Embracing new technology is one of the new strategic plays for retailers. New startups such as Shelfbucks are developing pricing products that rely on Internet of Things (IoT) sensors to track conversion and overall success of in-store pricing. And grocery store Kroger recently introduced its own digital pricing technology, Kroger Edge, in select stores, which allows instant price changes and promotions on the fly.
Physical store space continues to evolve as well — as companies companies redefine how they stay in touch with customers accordingly. Some are adapting to an omni-channel marketing strategy by working to create a unified brand experience across all channels. These are companies who promote offers and deals to in-store visitors on their mobile devices, shipping purchases to stores (or shipping in-store purchases to customers' homes). Target is an example of a company that offers same-day in-store pickup for online shoppers. And Walmart and Amazon Prime continue to battle one another for lowest priced shipping offers.
Download this guide to learn how Treasure Data helps you:
Develop a "golden customer record" that can be used across your company
Use the results of identity resolution to optimize personalization
Create the right process for your business by using all methods of identity resolution
Drive marketing results for greater business impact
To learn more about how the new technology can help your company realize greater profits, Download the white paper now.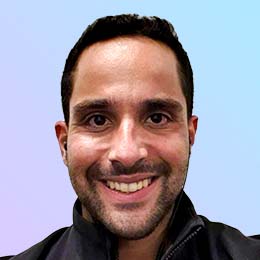 "Treasure Data is our center of marketing…our key to how we'll live in a cookieless world, in an even more digital environment, and still connect with our consumers."
Luiz Gama
Senior Global Martech Manager, AB InBev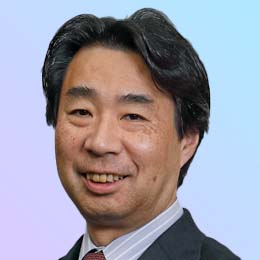 "The volume and variety of data we collect helps Subaru build customer loyalty and distinguish our brand for success in a highly competitive transportation market."
Saito Kazutaka
General Manager of Digital Innovation, Subaru