Data explosion is changing the automotive industry
Harnessing Automotive Data Analytics
How the data explosion is changing the automotive industry
A tectonic shift is taking place in the auto industry. Changes in technology, consumer behavior, and emerging markets are disrupting traditional modes of operation. In order to succeed, OEMs, dealers, and ancillary companies must adapt quickly to the changing landscape, embracing challenges and opportunities by harnessing the power of data.
A Disrupted Landscape
Today's vehicles are more sophisticated and complex. Electronics, software, and online connectivity all pose new service, security, and privacy challenges and opportunities. In addition, the industry must contend with changes in the way cars are used, as well as how and where they are marketed:
Some automakers and auto marketers, such as Tesla and Carvana, are offering direct-to-consumer purchase models that eliminate dealerships altogether.
Vehicle subscription programs and sharing models are changing what it means to own a car.
Unlike earlier generations, Millennials don't see cars as a means of independence. Instead, freedom means using services like Lyft and Uber.
Emerging markets are creating unprecedented demand for vehicles, and the people who live there expect digitally connected cards from day one.
The Role of Data
Automotive industry players must invest in data management to protect and grow their relationships with customers. Automakers and dealers must "look under the hood"—gathering not only sales and service information but data garnered from loyalty apps, social media platforms, and even vehicles themselves—to understand and predict their customers' buying decisions and evolving transportation needs.
Managing data is essential, and it requires a rigorous, three-step process:
Real-time data acquisition.Set up your data-capturing systems to know what your customers are doing as they're doing it.
Data unification.Eliminate silos to get a 360-degree view of your customers across channels.
Data insight.Understand what you need to measure in order to best serve your business goals and bottom line.
Using Data to Capitalize on New Technologies
Acquiring, unifying, and gaining insight from data is key to responding to the challenges and promise of new technologies. Foremost among these technological innovations are the Internet of Things (IoT) and connected systems.
Current research says that by 2025, roughly 90 million cars will be collecting data from sensors and making it available online.
Research also suggests that the availability of connected systems will be key to capturing the Millennial market and retaining its loyalty.
Given the growing prevalence of IoT, companies need to understand how to exploit the data from connected vehicles to optimize customer experiences.
Using Data to Anticipate Consumer Behavior
Armed with data and opinions gathered from social media, today's consumers come to the dealer better informed—upending the traditional customer/dealer dynamic. Car companies that embrace data management can use social listening platforms to retrieve actionable intelligence from the previously the untapped depths of online consumer data.
Not only are Millennials more likely to use social media in the car buying process, they are also more likely to avoid dealerships altogether. Millennials' distaste for car dealerships has given rise to alternatives such as short-term rentals and fractional car ownership models. These services will require manufacturers and service providers to manage increasingly complex data sets.
Using Data to Compete in New Markets
Emerging markets offer the opportunity to build customer profiles from the bottom up. Whoever harnesses data most effectively will gain the advantage.
Emerging markets in Africa, China, and South America are not tied to traditional methods of car buying. Understanding local trends and preferences can help automakers prioritize their initiatives—for example, determining whether to invest in fleet management or dealerships. Mining data from these emerging markets can help car companies make smart investments.
The Right Customer Data Platform Can Bring Everything Together
Car companies need a robust customer data platform to make decisions in the evolving marketplace.
The right enterprise customer data platform, or CDP, can help automakers understand the customer journey and identify specific consumers who are most likely to make a purchase. Armed with these insights, auto companies can conduct better targeting across channels, provide better sales support through targeted marketing campaigns, and increase service revenue through the application of loyalty and IoT data.
Enterprise organizations are bullish on CDPs:
44% report that a CDP is helping drive loyalty and ROI.
40% say that they expect CDPs to deliver a significant shift in their ability to meet disruptive and competitive challenges within the next two years.
49% of leaders expect to see a major shift toward competitive advantage in the same short window.
Representing the evolution of CRMs and DMPs, CDPs create a single view of prospects and customers in an easily accessible system, and can offer predictive analytics for actionable next steps with specific customers. Not all CDPs are created equal, however, so download Harnessing Automotive Data Analytics now and learn what capabilities you need to gain competitive advantage in the automotive industry.
Download Now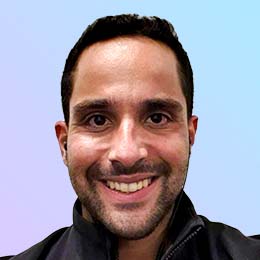 "Treasure Data is our center of marketing…our key to how we'll live in a cookieless world, in an even more digital environment, and still connect with our consumers."
Luiz Gama
Senior Global Martech Manager, AB InBev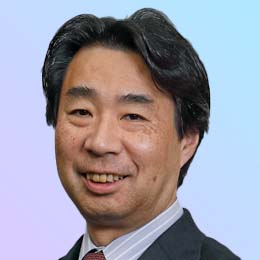 "The volume and variety of data we collect helps Subaru build customer loyalty and distinguish our brand for success in a highly competitive transportation market."
Saito Kazutaka
General Manager of Digital Innovation, Subaru