Which games produce the most financially devoted players?
Tricked Out—Exploring Gaming Microtransactions by the Numbers
Data shows how avid gamers spend time and money
5G. Augmented and virtual reality. Streaming. How are games and gamers responding to these emerging trends?
We surveyed nearly 1,000 people who play video games regularly to see how their favorite games and virtual worlds impact their spending.
The results show how much gamers spend, how much of their budget goes to "extras," and whether they're delighted or disturbed by downloadable content and in-game purchases.
Inside this report, you'll learn:
Who plays and on which platforms
Which games win the most players who pay for downloadable content—and how much do they spend
How mobile gaming compares to more traditional platform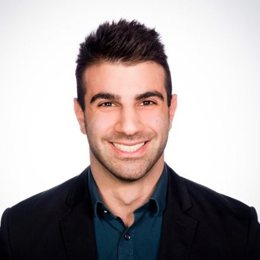 "Treasure Data has allowed us to dig deep into our app events data. It has also allowed us to validate or myth bust speculations that were made about our products before having the ability to look under the hood.TD has absolutely moved us into being a more data centric company. Treasure Data has allowed us to dig deep into our app events data. It has also allowed us to validate or myth bust speculations that were made about our products before having the ability to look under the hood.TD has absolutely moved us into being a more data centric company."
Digital Analytics Lead, Outcome Health

"Treasure Data solves the most challenging connectivity problems between data acquisition and data formatting to relational databases. It is used all over the organization including developers, analysts and business users."
Software Engineer - Big Data Platform, Wish