Customer Segmentation: the 'How' and 'Why' of the Customer Journey
The retail sector is undergoing massive change, sending executive leadership into a frenzy as they reinvent business models and develop more personalized customer experiences. Retail CMOs are tasked with increasing sales in an environment where the sands are constantly shifting.
In order to win, they need to use data and technology. While most retailers know they need a sophisticated approach to customer segmentation, many still struggle to understand their customer with a 360-degree view. Many marketers are missing context for their customer profiles – where a shopper is, what device they are on, what time of day/day of week, and even what the weather is like.
"In order to win, today's retailer needs to use data and technology."
Context Is Key to Understanding the Customer
According to CMO Council and RedPoint Global, 71% of marketers look at basic demographics and 62% look at behavioral data like search and past purchases. However, only 40% of retailers measure brand loyalty and affinity, and only 22% examine psychographic data.
With so much customer data at their fingertips, retailers must ensure they are using it correctly to learn about their customers; make better decisions at each point of the shopper journey; which products to recommend; and how to bring them back for future purchases.
Prediction Extends Beyond the Marketing Department
How retailers can tailor their messages to where the consumer is in the traditional sales funnel
The most relevant data points to use for customer segmentation strategies
How brands such as Adore Me and Nike developed customer segmentation strategies that dramatically increased loyalty
The next step in improving customer segmentation is building out a strategy designed to discover the context embedded within consumers' actions.
Nike Seeks to Grow Its Loyalty Program 3X by 2023
Segmentation is a key part of Nike's strategy. During Shoptalk 2018, Chief Digital Officer Adam Sussman revealed that the footwear giant has more than 100 million members in its Nike+ loyalty program. But the company has a lofty five-year goal of tripling this number, because these members spend nearly 4X as much as non-members.
Sussman attributes these results to its strategy of focusing on three target consumer personas:
The "Weekend Runner"
The "Style Shopper,"
The "Dedicated Sneakerhead"
To learn more about how to use customer segmentation in your retail strategy, download the white paper here.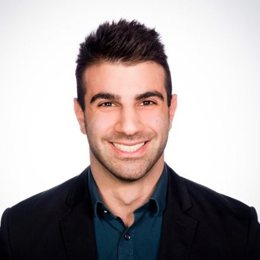 "Treasure Data has allowed us to dig deep into our app events data. It has also allowed us to validate or myth bust speculations that were made about our products before having the ability to look under the hood.TD has absolutely moved us into being a more data centric company. Treasure Data has allowed us to dig deep into our app events data. It has also allowed us to validate or myth bust speculations that were made about our products before having the ability to look under the hood.TD has absolutely moved us into being a more data centric company."
Digital Analytics Lead, Outcome Health

"Treasure Data solves the most challenging connectivity problems between data acquisition and data formatting to relational databases. It is used all over the organization including developers, analysts and business users."
Software Engineer - Big Data Platform, Wish