Join us at the world's leading digital marketing event!
Halls 5.1 – 9 at Koelnmesse GmbH
Messeplatz 1 | 50679 Cologne, Germany
11 - 12 September
Meet a customer data expert at DMEXCO!
Join us for "Know Everything About Your Customer - How CDPs Map Personal Customer Journeys" on September 11 at 12:00pm in Seminar 6
Schedule a meeting with one of our experts and see how we can help optimize your digital marketing campaigns and connect your entire martech stack for better insights.
Whether it's raw event-level data, CRM, email automation, microtransaction/eCommerce records, digital ads or other real-time data, Treasure Data's enterprise CDP will unify and analyze all your data so you can personalize the customer experience across platforms, devices and applications.
Meet Us in Hall 7 at Booth B-030a to Learn More!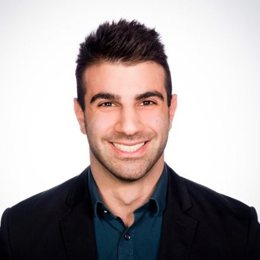 "Treasure Data has allowed us to dig deep into our app events data. It has also allowed us to validate or myth bust speculations that were made about our products before having the ability to look under the hood.TD has absolutely moved us into being a more data centric company. Treasure Data has allowed us to dig deep into our app events data. It has also allowed us to validate or myth bust speculations that were made about our products before having the ability to look under the hood.TD has absolutely moved us into being a more data centric company."
Digital Analytics Lead, Outcome Health

"Treasure Data solves the most challenging connectivity problems between data acquisition and data formatting to relational databases. It is used all over the organization including developers, analysts and business users."
Software Engineer - Big Data Platform, Wish