CDP Creates More Marketing Possibilities at
Customer Data Helps Hart Energy Power the Global Energy Industry with News and Analysis
Few industries generate faster-changing headlines than the oil and gas sector. Hart Energy operates in the thick of this dynamic market, serving as a comprehensive information source for global energy businesses and professionals. Founded in 1973, Hart Energy has been the global energy industry's comprehensive source for news, data, and analysis that informs business and technology decisions.
"Energy customers rely on us to deliver the timely, focused content they need to make the best business and technology decisions. To do that, we've built a digital organization and infrastructure that lets us quickly respond to customer needs and at the same time ensure our own continued growth."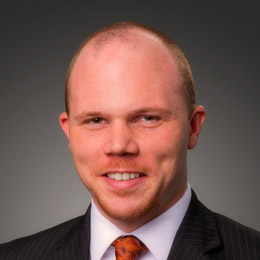 Mark Chiles
Chief Digital Officer and Senior Vice President of Digital, Hart Energy
Download Story
THE RESULTS
With a unified view of customers and actionable insights from Treasure Data CDP, Hart Energy runs highly effective marketing campaigns that maximize value to customers, advertisers, and event sponsors. The publishing company selected Treasure Data for its ability to provide the following:
Scale data operations for a 40% boost in customer data year-over-year
Smarter targeting via audience segmentation and predictive scoring
Seamlessly import and export customer data with a broad catalog of pre-build connectors
Personalize communications with Treasure Data Profiles API
The Challenge
Hart Energy collects massive amounts of data—on average more than four million records every day—from multiple disparate systems and sources. With minimal data-sharing functionality among the existing systems, it was impossible to surface meaningful insights regardless of the amount of data available.
Treasure Data CDP makes it possible for Hart Energy to protect, consolidate, and unify customer data for use across all of its marketing platforms. Actionable subscriber insights help them too:
Power more renewals through customer journey analysis
Boost the efficiencies of creating remarkable event experiences
Improve targeting with sophisticated audience segmentation
"By helping us collect, protect, and derive maximum value from our customer data, Treasure Data empowers our team to better serve Hart Energy global energy customers and to continue to build revenue for our business."
Mark Chiles, Chief Digital Officer and Senior Vice President of Digital, Hart Energy
Download Story